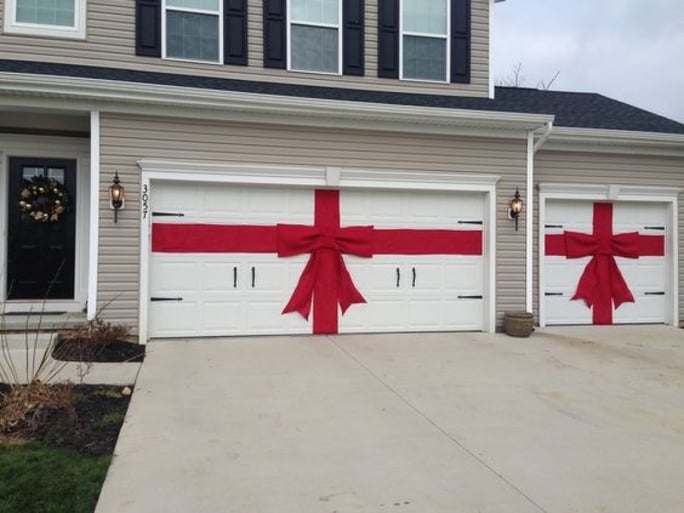 Dear Santa,
I'm sure you're just winding down for your long winter's nap. You did a great job making sure all the kids I know got what they wanted this year, and I'm pretty impressed. Well, except for one teeny, tiny thing.
You forgot me, the garage door.
I know. I'm an easy one to miss. No one ever really notices me, except when something goes wrong. I'm mostly okay with that, but I do have a few things that could make life easier for everyone. And also for me.
A Wireless Keypad. Garage door keypads are all the rage in Yankton and Sioux City. All my popular friends have one. It would not only give my siding an upgrade, but it would help out my homeowners and their kids, who occasionally forget or don't want to carry their remotes, to have access to my full operation. I know you want to make sure everyone can handle it responsibly, so I've read all the pros and cons of wireless keypads in the hopes you'll let me have one.
A Garage Door Seal. A garage door seal is a great way to keep me looking and working great. I love the way the new rubber gasket seals out all those cold winter drafts and snow drifts.
Laser Parking Guide. So…I have a new driver in the house and, among other things, it makes me feel…nervous. Help me out and give me this laser parking guide to make sure the cars make it all the way in, and I make it all the way down.
OHD Anywhere. This one is cool, I promise. The OHD Anywhere™ includes a sensor that allows me to talk with my homeowners whenever they need me. I can tell them who last used me, whether I'm open or closed, and they can operate me remotely from wherever there is a cell signal.
Garage Door Inspection. I appreciate my homeowners taking the time to learn all my seven basic parts, but I could really use a garage door inspection. You know, the one where one of those amazing techs at Sioux City Door check to make sure all my pulleys, parts, and panels are in perfect working order. It's a great way to make sure I keep working all year round and in the safest way possible.
I know it's not easy watching kids all the time. I can vouch for my homeowners, who are constantly on the move between school, work, practices, and recitals. I watch them come and go constantly, and I speak from a place of authority when I say I know a thing or two about the ups and downs of family life.
If you can find it in your day to help me out with the above, I'd appreciate it. And next year, don't worry about scooting down the chimney. I'll give your sleigh and the reindeer a way in through the biggest door in the house.
Thanks,
The Garage Door