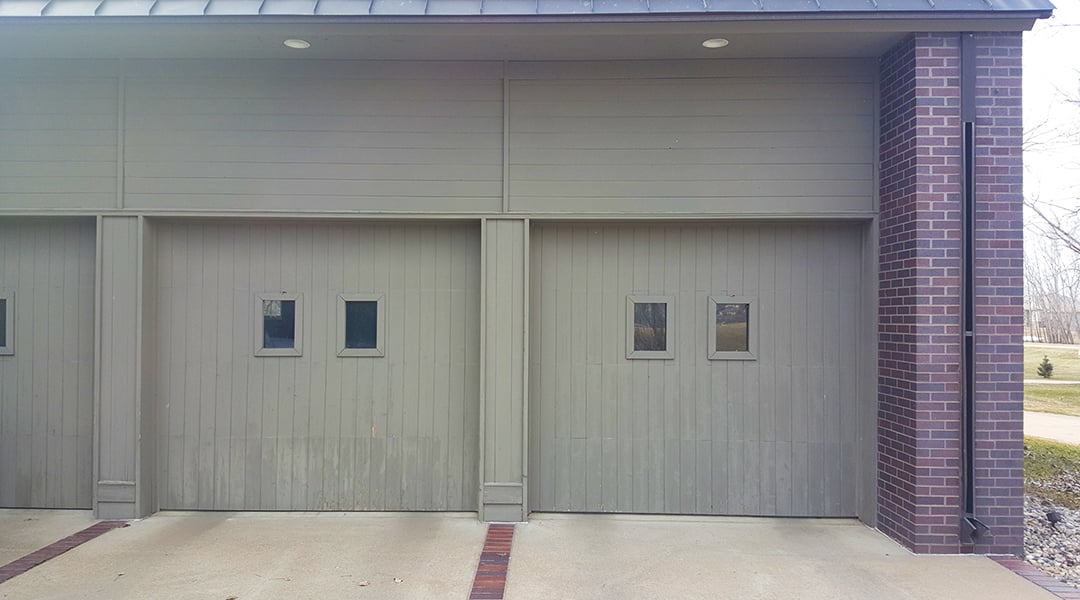 Upgrade. You hear that word a lot today when it comes to mobile phones, televisions, sound systems and even cars. We're willing to buy newer models of these items because we know they'll work better and make our lives easier. So why do homeowners wait for their garage door to break before buying a new one? New garage doors offer benefits way beyond the old, inefficient doors. Plus, money is almost never wasted on buying a new garage door; the ROI on garage doors is more than 97%. Your answers to the following five questions can help you determine if it is time for that old garage door to go.
Are your utility bills sky-

high?

O

lder, non-insulated garage doors

let huge amounts of ai

r-

conditioned air out in the summer and warm, heated air out in the winter.

If

your answer is yes,

replace your garage door with an insulated one.

An insulated garage door can

reduce the amount the heat loss

from your garage door by more than 70 percent.

Not only will you save money on your energy bills, but your house will also receive an attractive facelift that co

uld increase its overall worth.





Are you constantly calling for repairs?

If you have your garage door repairperson's number memorized, it may be time to go shopping for a new door. While many garage door problems can easily

be fixed, it could be more cost-

effective to replace the door if breakdowns keep reoccurring.

Plus a new door offers something that's worth more than money, peace of mind that it will work every time you need it to.





Is your wooden garage door cracked, rotting or sagging?

While wooden garage doors look great new, they age faster than aluminum or traditional steel. If your wooden garage door is looking worse for wear, replaci

ng it will be inevitable. By skipping the wait and buying a new door now, you'll decrease its upkeep.





Are you embarrassed by the way your garage door looks?

There's something to be said about "Keeping up the Joneses." While buying the latest and greatest isn't always the answer, when it comes to garage doors, it's a safe bet. A new garage door adds immediate curb appeal, helping to bring up your property value and even that of your neighbors, Joneses or not.





Do you have young kids or pets?

Safety is paramount when little tykes or pets run in and out of the garage.

If your current garage door doesn't have automatic reversal or other safety features, you may want to look into replacing it in order to protect your children and your pets. By putting their safety first, you'll prevent accidents and

keep everyone safe.
A new garage door is a big purchase, but you don't have to worry about making the wrong decision. If you answered yes to these questions, it's time to replace your garage door and get something that worth the investment. Call us at Overhead Door® of Sioux City and Yankton and our design pros will help you pick out the new garage door that works for your home and budget.