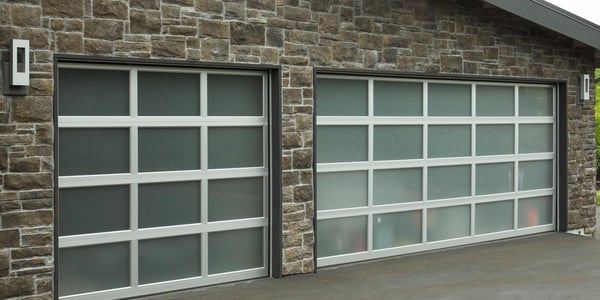 Noisy garage door openers that shake, rattle, and shriek are annoying. We've hear a lot of stories from customers with old doors and openers that can be heard in every room of the house. But don't worry, we're here for all your garage door repairs, replacements, and tips.
The first step you can take for a quieter garage door is some simple maintenance.
DIY Maintenance Tips:
Tighten all nuts and bolts to make sure there are no loose screws.
Check rollers and tracks to make sure they are not damaged or worn. Watch your garage door in action to make sure the rollers are rolling - not sliding - and that the tracks are properly aligned.
Maintain the metal moving parts in your garage door opener. Spray metal springs, rollers, hinges, and tracks sparingly with lubricants intended for use on metal. Wipe off excess with a rag, and do not use grease.
If your garage door still is still practically waking the neighbors, it's time to bring in the professionals. If your opener is more than 15 years old, it's probably one that causes a loud start when the remote button is pushed. Followed by shuttering, rattling sounds as the opener moves the door up and down and a jolting stop when the opening cycle is complete.
Older garage door openers are often noisy because an underpowered motor is straining to open a heavy door with an outdated, chain drive system. Fortunately, there are many newer options that have come a long way. New options include belt-drive, screw-drive, or quieter chain-drive options that are run by appropriately matched motors.
Motor size and drive system aren't the only aspects that determine if an opener will operate quietly. Electronic, internal components can make a big difference as well. Overhead Doors Odyssey and Destiny openers have quiet, internal components.
A few other reasons to consider a new garage door opener include safety, security, and convenience. Many Overhead Door openers come with motion-activated lights that turn on when entering the garage, while old openers require a homeowner to open the garage door or turn on the light.
Thinking about changing out that old, noisy opener? Or adding safety and security to your garage? Check out garage door openers here or contact Overhead Door Company of Sioux City, IA or Yankton, SD today to change out that old opener with a newer and safer one.