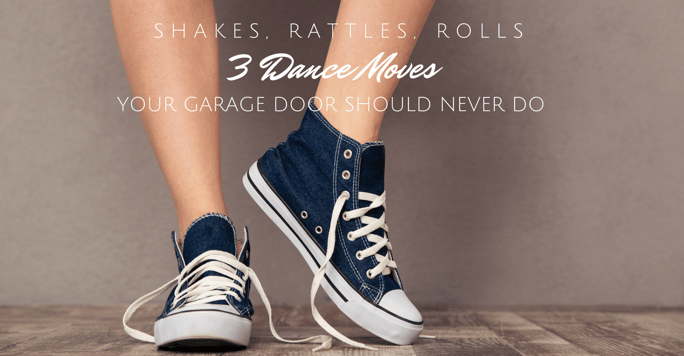 It's not uncommon for a homeowner to bust a dance move in the garage, but your garage door never should. Here are three things to look out for if your garage door goes Footloose. And three animals to help convey the point.
Garage Door Shakes
Garage doors should operate smoothly, both on the way up and on the way down. Swaying, shuddering, skipping, jumping—basically any action verb that doesn't imply quiet, graceful movement—are huge warning signs for a garage malfunction.
There are several reasons why garage doors shake, and all of them should be checked out by a licensed professional.
Garage Door Rattles
There's a reason we feature a rattlesnake here (other than we thought it was really clever): Rattles are dangerous. Garage doors that squeak, squeal, whine, and groan are trying to tell you something is wrong. Listen to them. And then call us at Overhead Door of Sioux City and Yankton. We can help you pinpoint the problem over the phone, and we can get you scheduled right away for an inspection and maintenance appointment. We'll help make sure your garage door repairs are done right the first time, and before anything major happens.
Garage Door Rolls
Yes, your garage door should roll freely on its tracks, but there are times when it absolutely shouldn't, and that's why it's worth our attention here. Rolls, both when they are adorable (as in the above) and when they are functional should happen when the time is right. For instance, when your garage door is operating in manual mode, you should be able to lift your garage door open with one hand. It should either continue rolling up on its own or stay open. It should not roll back down. Conversely, garage doors should have a functioning reversing mechanism that rolls the door back when an obstruction is in the door path. This reverse mechanism should be inspected regularly to prevent crush injuries.
When your door doesn't roll as it should, it isn't safe. Get it inspected and repaired right away.
If you can't remember the last time your garage door was inspected or repaired, now is the best time to get it done, especially with this month's offer.