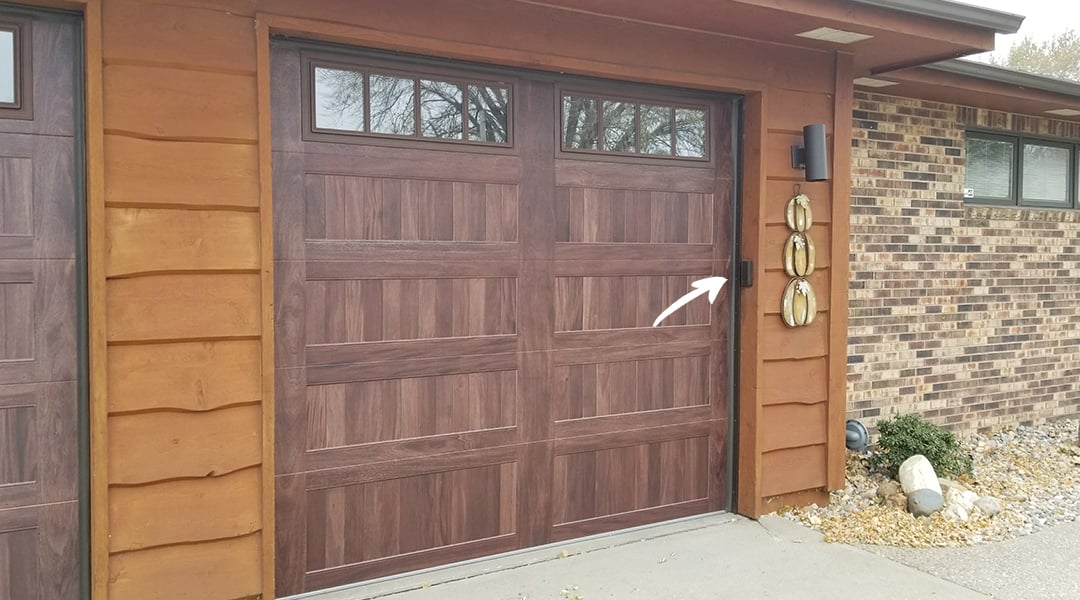 Garage door keypads are the ultimate convenience tool. Want to take the dog for a quick walk? Forget bringing along a house key, you can use the keypad to get back inside your locked home. Need to let a visiting family member inside while you're at work? Text them your keypad code. Or, give access to your teen who frequently forgets (or loses) the key. Garage door keypads are handy devices that give homeowners control over who can enter their garage and/or home and when. But are they safe? Yes, but it's important to do some due diligence.
How Garage Door Keypads Work
A garage door keypad is permanently affixed to the outside of your garage. It comes with 10,000 possible code combinations. The code is linked to the opener inside your garage. It can easily be programed, or reprogramed, in just a couple of minutes. To open the garage door, enter the code or PIN into the keypad and press the up or down button. Voila.
Keep Your PIN Safe
PINS and codes remain safe when they're changed often. That's why banks, online bill paying sites and even retailers all suggest changing your passwords frequently. Plus, if you continually use the same numbers, those will wear faster on your keypad, giving intruders the ability to quickly figure out your code. Some good rules to follow:
Only give your code to people you trust.

Change your code immediately if you feel it has been compromised.

Clean the keypad frequently with a degreaser to remove oils that can wear off the numbers.

If you have to give out your code while you're away, change it immediately when you get back.
Use a unique code.

Refrain

from

using

your house or phone numbers.

Lock the door between your house and garage for additional security.
Keypads Aren't Security Systems
Keypads are a tool to get into your garage, not a security system. If you have valuables that you need to secure, you must lock the garage door as you would any other door in your home. And always lock the garage door when you go on vacation or leave or an extended period of time.
Garage door keypads are superior over remotes outside of the car as they can't be lost or easily broken. Placed at least five feet above the ground, and in an area that can be well-lit, these devices are useful for homeowners and their families.
The Overhead Door OKP-BX wireless keypad has a flip-up cover design that's made from a tough, weather-resistant plastic with an ultraviolet additive to protect it from sun damage. It features easy-to-read lighted buttons. Available in four colors, contact us today to see how this device can bring added convenience, without risky safety, to your home.