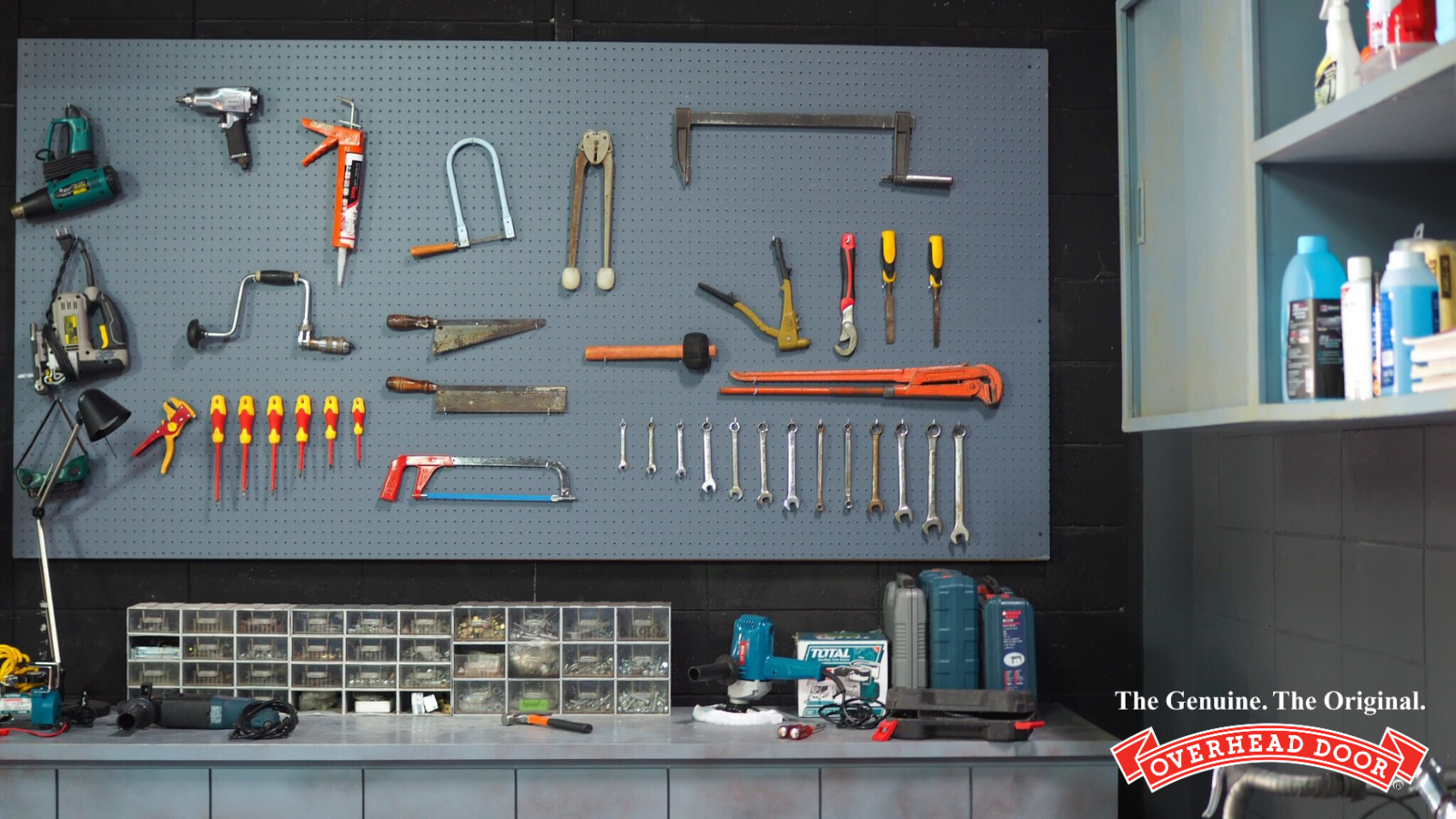 Summer is the perfect time to get in your garage and get it sorted! Why? You can open the doors and work in the space when the weather is nice and you'll also stay on top of all the balls, bicycles and sports equipment before they pile up leaving you with a big mess come fall. To get the clean and organized garage of your dreams – one that has plenty of room for storage and vehicles – just takes a little know how.
Step 1: Get Rid of Clutter
A good organization project always starts with throwing away trash and items you just don't use any more. It doesn't make sense to store stuff you don't need! Fill your garbage, order a dumpster, take a trip to the landfill or have a garage sale; whatever it takes to clear out those items that are wasting precious space.
Step 2: Get Sorting
The key to organization is sorting "like" items together. Think about it, you don't want to sort through pool supplies every time you're looking for Christmas decorations. The same goes for tools and lawn care items; keep hammers and screwdrivers away from seed spreaders and garden trowels. Open up every storage tub and make sure it is housing only like-items. Grab a marker (or label maker) and label each tub and box with what it contains: camping supplies, Christmas lights, snow pants and gloves, etc.
Step 3: Section off Your Garage
Make your garage space work by sections. For example, the back right corner might be your automotive section, the front left is for yard equipment, the outside wall is for stacking storage and near the door is a catchall. If you keep like items together, you'll be able to quickly find what you're looking for. Plus, other members of your family will know how things go back!
Step 4: Add Storage Helpers
Shelving, hooks, peg boards and other items help make organizing your items (and keeping them that way) a breeze. Remember, the more items you can get off the floor and onto the wall or ceiling, the more organized your space will be. Plus, you always want to store any chemicals or hazardous items out of reach of little hands or paws. Also, if you're stacking storage boxes, make sure the shelving you install is deep enough for your units as items that stick out could be a safety hazard. Old kitchen cabinetry works great for keeping stored items behind closed doors.
Step 5: Clean the Space
Now that everything is sorted and stacked, finish off your organization project by cleaning your garage and garage door. Use a soft-bristled brush and gentle detergent to clean off the door and any hardware. This is a great time to check your door and its tracks for wear and tear. If you do notice that your weatherstrip has seen better days or your springs are squealing, give Overhead Door of Sioux City™ or Overhead Door of Yankton™ a call. Our service techs will make sure your garage door is in tip top shape for the rest of summer and beyond.