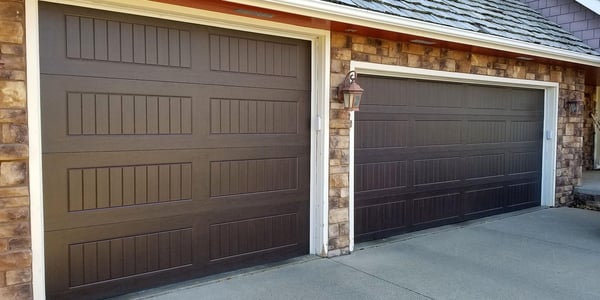 Winter survival is all about preparation. And while modern times have made winters much more bearable, Sioux City and Yankton homeowners still deal with temperatures that drop well below zero. The prep you do around your home this fall can make the winter, and its effects, a little easier. One area in particular to pay attention to is your garage door. Follow these tips for fall garage door maintenance to help keep it in working order all winter long.
Clean Out The Tracks. Debris, cobwebs, spiderwebs and other organic matter can get caught in your garage door's tracks. Use a vacuum nozzle to give the tracks a quick once over to help keep your door running smooth.
Check the seal on the bottom of the door. The bottom rubber gasket or rubber seals ensure your door fits snuggly to the concrete below. Ice formation, leaves, extreme heat and salt accumulation, can cause the seal to deteriorate. Check the seal and have it replaced if need be before winter can do any more damage to it.
Change the batteries in your garage door openers. Put fresh batteries in your openers in the fall, so you, or a gracious family member, doesn't have to run out in the cold to manually open the garage door.
Lubricate moving parts. It's a good idea to use a spray lubricant on all moving parts like the spring, cable, tracks, etc., to help keep your door running smoothly all winter long.
Check your door for repairs. Now is a great time to replace any broken panels or cracked panes of glass before ice and snow do even more damage to your door.
Upgrade your door. Fall is also a great time to consider upgrading your old garage door with a new insulated one. An insulated door provides a much better barrier to the outside. If your garage is attached to your home, this change can help keep your heating costs down. Even if your garage isn't attached, an insulated door can help maintain a higher indoor temperature, essential if you store liquid products in your garage. Insulated doors are also quieter and more durable compared to a non-insulated door.
Remember, a new garage door averages a 75 percent return rate on your investment when you sell your home. Overhead Door Company of Sioux City and Yankton™ has several different types of insulated doors to fit your home's aesthetic and your budget. Give us a call today.