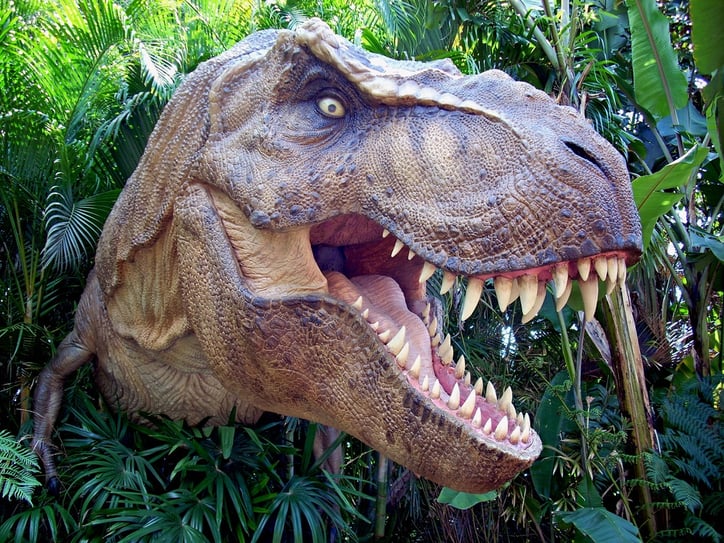 When you are faced with a noisy garage door, some people call the Overhead Door professionals, some try to fix it themselves, and some, like this YouTube user, record it and put it up for the world to hear.
We have to agree with the person who filmed the video. It does sound like a Tyrannosaurus Rex. And it's far from music to our ears.
While a noisy garage door can certainly sound impressive, its usually an indication that something isn't quite working like it should. Rattles, vibrations, squeaks and squeals can be a cry for help, and are sometimes your only warning that garage door repairs are needed. It could be something as simple as tighting loose bolts, lubricating tracks and wheels, or replacing aging or failing parts. Or it could mean something is critically wrong with the largest piece of moving equipment in your home.
If you've been inspecting your garage door on a regular basis, you may be able to pinpoint the source of the problem. Here are a few things to look for when your garage door starts complaining.
Check for loose bolts.
Replace worn or broken rollers and hinges.
Make sure tracks and parts are properly lubricated.
Garage door repairs don't have to be complicated or expensive, but they aren't for everyone to do. If you have the tools and confidence to fix your garage door yourself, we have some tips for you in the Noisy Garage Door Repairs series. If you don't have the time or the know-how, we're happy to stop by and give you a free estimate on the repair work.