You want your garage to be dependable and last, right? To prolong the longevity of your garage door, you have to be nice to it…look out for it…and simply, take care of it. These are the "Do's and Don'ts" of maintaining a safe and working garage door.
---
DO:
1) Visual Inspections – Use your eyes. Take a look at the garage door springs, cables, rollers, pulleys, and other hardware for signs of wear. If you suspect something is wrong, call for back up and have a qualified person come take a look at it.
2) Lubrication – Try to regularly lubricate the moving parts of the door. BUT don't lubricate plastic parts like plastic rollers and idler bearings. Check the door owner's manual for what the manufacturer recommends.
3) Check Door Balance - Periodically test the balance of your door:
Start with the door closed
If you have a garage door opener, use the release mechanism so you can operate the door by hand when testing.
You should be able to lift the door with minimal resistance. It should stay open 3-4 feet above the floor. If not, it's most likely out of adjustment. Here again, go to the experts (Overhead Door Company of Sioux City or Yankton) for your garage door repairs.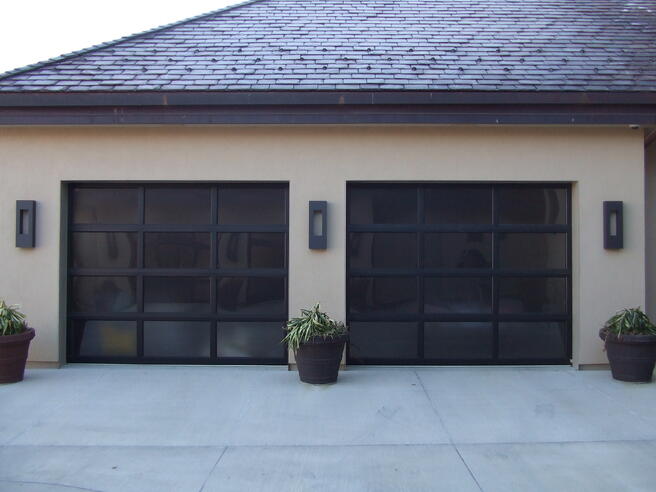 DON'T:
1) Adjust Door Springs On Your Own – (Insert flashing warning sign here!) Springs are under HIGH tension. This also goes for cables, brackets, and other hardware attached to the springs. If not handled correctly, this stuff can lead to serious injury. The torsion springs (the springs above the door) should ONLY be adjusted by a pro.
A restraining cable or other device should be installed on the extension spring (the spring along the side of the door) to help contain the spring if its breaks.
NEVER REMOVE, ADJUST OR LOOSEN the screws on the bottom brackets of the door. These brackets are connect to the spring by the lift cable and are under extreme tension.
These "Do's and Don'ts" were provided by the International Door Association.

Need back up for any of these points? Don't hesitate to ask the pros!