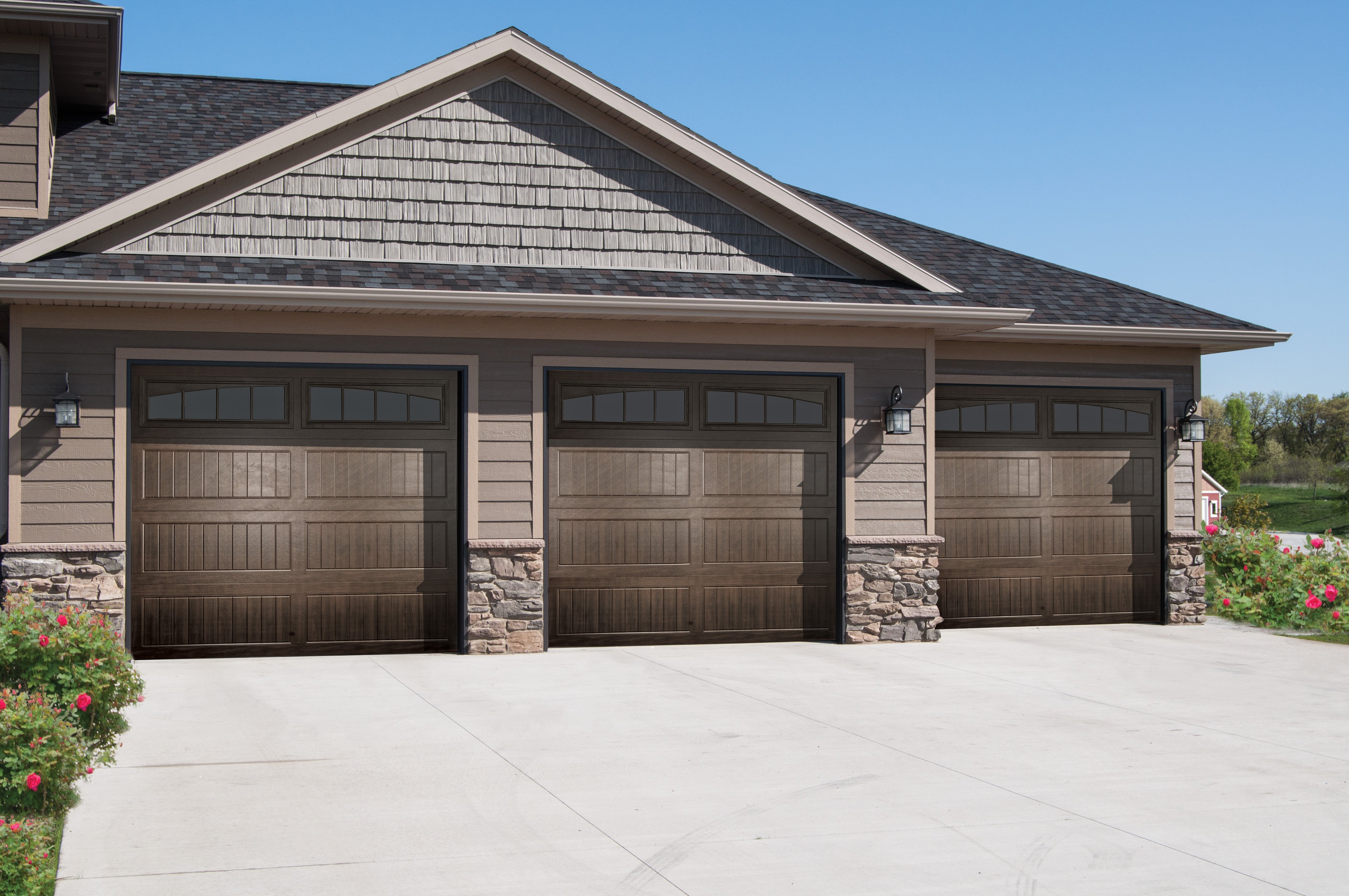 You clean your windows, siding and gutters but did you know you can clean your garage door too? Cleaning your residential garage door isn't hard or complicated. It is an important part of garage door maintenance that just takes time, elbow grease, and a few willing volunteers.
When Should I Clean My Garage Door?
Clean your garage door whenever you feel it needs it! Some people clean their doors three to four times a year, others never do it. Ideally, when you do decide to clean it, it should be on a nice day and when the door is out of direct sunlight. As long as your technique and soap are gentle enough, your door won't suffer from over-cleaning. While cleaning, inspect the door opener, tracks, and springs for damage.
What Should I Use To Clean My Garage Door?
The best soap you can use to clean your garage door is a mild one, and a planet-friendly dishwashing detergent is a nice bonus. Use warm water (much nicer on your hands than cold) and a soft bristle brush. Never use abrasive or chemical cleaners, and watch to see if your brush is scratching the finish. The last thing you want is to damage the paint or cause delamination. Steel garage door owners, take note: You can revive the luster of your door panels by applying a coat of car wax after you've thoroughly cleaned them; the wax will serve as a barrier to salt, rain, and dust. 
What's The Best Way To Clean My Garage Door?
Starting at the top of panel of the door, dip your brush in a bucket warm soapy water and make small, gentle circles to gently lift and remove grime and dust. Start with one panel at a time or work your way down to the bottom in sections. Some homeowners find it's easier to spray the entire door down with water first, and work the bubbles in, rinsing as needed to keep pulling the dirt down to the ground. Whatever you do, don't quit until the job is done; a consistently dirty door is one thing but a half-cleaned one is something else entirely.
Turn Garage Door Cleaning Into A Team Effort
Since you are only using mild soap and soft bristles, it is safe for almost everyone in your family pitch in and clean the garage door. Adults and kids can make a great team since it's just as hard for little ones to reach the top as it is for big ones to reach the bottom. Make it a family affair to show you all have a stake in the care and maintenance of where you live. And home is a great place to start.
If a good cleaning isn't enough to make your garage door give your home some curb appeal, it may be time for an upgrade. Call us at Overhead Door of Sioux City and Yankton™ and we can help you sort through the many options available for a replacement.