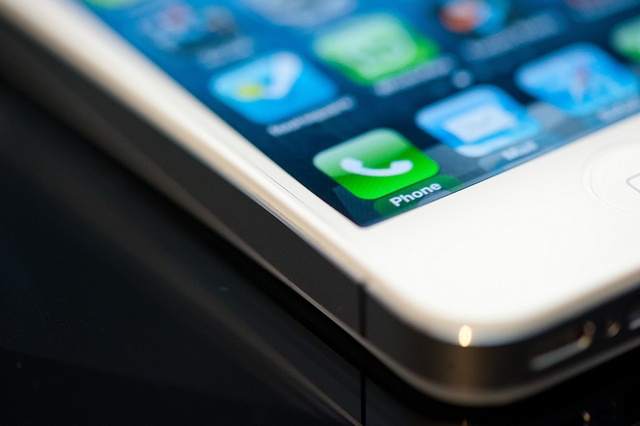 It's hard not to keep using the phrase "there's an app for that" when it keeps becoming more and more applicable. We're able to sync more and more of our lives across our tech devices, and we can "talk" to our home (and our home can talk back!) in ways we never thought possible.
Here's the list of the latest apps that allow you to put your entire house on a remote control.
One of the most popular items in the Internet of Things movement, the Nest smart thermostat is a simple, straightforward control of your home's temperature through its smartphone app. Whether you are trying to monitor your home's climate while you are away or wanting it to be the optimal temperature when you arrive, the Nest system lets you monitor and control your furnace and air conditioner from anywhere in the world (as long as you can get a data signal). This is a great entry-level home app; it's easy to use, simple in its purpose, and nearly flawless in its execution.
Hold your home in the palm of your hand with the Control4 MyHome app. The Control4 MyHome app is aided by 4Sight to provide you with instant access to your home's security, temperature, lighting, and entertainment. It can also give you insight into your energy usage when all of your components are connected. Available via Android and Apple products, Control4's monitoring system allows you to see what's going in your home even without a camera; sometimes "eyes in the back of your head" is a poor substitute for knowing when the video games turned on or when the television shut off.
If you do have a need for security cameras, the Withings Home app may be useful to you. Coupled with the Withings Home HD video camera--which not only gives you a wide viewing angle, but also audio and night vision--you now have the ability to keep an eye on everyone who approaches your home, whether they are selling cookies or trying to steal your silver. It's smooth user interface allows users to define how and when they want to be alerted; it can be programmed to monitor air quality and motion sensors, and can even be programmed and set up to send music to various rooms in the home, (a plus for parents who need lullabies on repeat). Even more impressive--all of this can be done from the Apple watch.
Another Apple watch favorite, the Roomie Roomate is a relatively inexpensive device consolidator that lets you control up to 10 AV devices right from your wrist. Incredibly versatile, this app also allows integration with all of your favorite home solutions apps like the ones above, and group them by function, location, and favorites.
We may be biased, but the OHD Anywhere Kit is a must-have for homeowners with a need for technological speed. Unlike other home-monitoring apps that may only be able to handle "on" and "off" functions for your garage door opener, the OHD Anywhere Kit allows you to not only control the ups and downs of your garage door, but also monitor which remote was being used, what time the door was last operated, and the status of its last diagnostic check. Given that your garage door is your home's largest access point, pairing the OHD Anywhere Kit is a great way to get peace of mind from anywhere your phone can get data.
Is it time to upgrade your garage door opener? Take advantage of our latest incentive, which joins the fan favorite Odyssey 1000 garage door opener with the OHD Anywhere Kit. Two birds, one click.