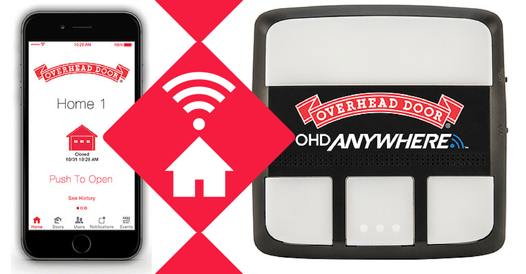 If you had the OHD Anywhere™ Kit, you not only would know what position your garage door was in, you'd be able to open it, close it, and check who was the last one to use it--all from your smartphone. This easy-to-use technology can:
Alert you when your garage door changes position.
Allow you to monitor and control your garage door from anywhere.
Enter for a chance to win an OHD Anywhere™ Kit compatible with iPhone and Android PLUS FREE installation by our award winning Overhead Door team*.
Be sure to stop by and see us at the Siouxland Home Show February 25th - 28th! We will be giving away another OHD Anywhere™ Kit at the show as well!
---
*This system will work with most garage doors. If you have a door that is not compatible with this system, you can get a free wireless keypad, remote, or wired keypad in its place. Overhead Door of Sioux City will do installations within 30 miles of Sioux City.