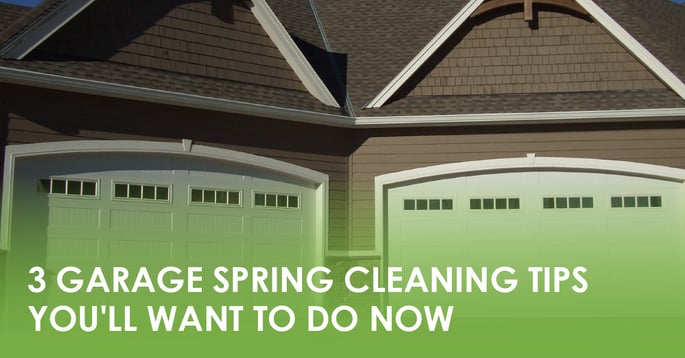 There are several reasons why you should clean out your garage before spring comes, and most of them have to do with saving your marriage, preserving your vehicles, or maintaining your sanity.
Knowing why you should clean out your garage is much different than actually doing it, which is why we are committed to helping you make the process as easy as possible. Keep these tips in mind as soon as the weather warms up, and you'll have space in your garage all year long.
Group like items together so they are easier to find.
Even if you don't have a schnazzy storage system like the one below, the best way to start garage organization is by putting like with like. This serves two purposes. On one hand, you'll know exactly how much of each kind of item you have and how much space they take up. On the other, you at least have some semblance of a system you can work with for the time being.
Toss duplicates.
If, after you've grouped your items together, you find that you own more bikes than family members, more sports equipment than most baseball teams, and more snow shovels than willing participants, it's time to pare down. It can be tempting to hoard items for potential use (this seems to be a genetic trait of most folks who are born in Sioux City and Yankton), but unused clutter helps no one, and your equipment could benefit those who really need—and will use—it.
Say goodbye to bare walls.
There really is no excuse for a bare wall in a garage, especially given how many racks, hooks, cabinets, shelves, and garage organization tools are on the market today. Rather than hodgepodge something together, consider investing in a system that will grow with you, and one that makes the most of vertical and ceiling space. Remember, the goal is to create as much floor space as possible so you can use your garage as it was intended—to keep the driveway clear so everyone can see your
gorgeous garage doors
. And also to house your cars.
For more garage door and garage organization tips, make sure to head to the Siouxland Home Show on May 2-5, 2017. We'll have our products on display as well as a chance to win a free OHD Anywhere™ Kit, a package that allows you to monitor and control your garage door right from your smartphone.