It's easy to take garage doors for granted. Relatively maintenance free, garage doors are the first thing we see in the morning and the last thing we see at night. We usually don't give two thoughts to how and why a garage door works, nor do we consider its components, maintenance, and safety requirements. We just need it to work, every day, multiple times a day, rain or shine, throughout the lifetime of the home.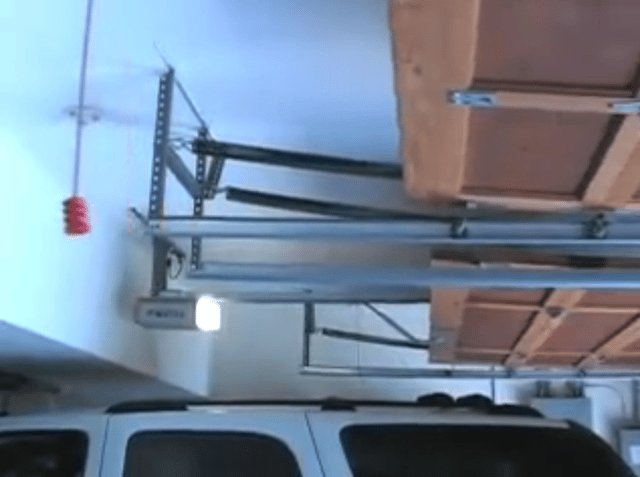 What we as homeowners forget is that our garage doors are the heaviest and largest moving object in our homes. They operate under high tension, require multiple pieces to work in symphony, and, most importantly, need us to take care of them.
Whether your garage door operates on rollers (overhead) or in a single piece (swing out), chances are it is connected to an electric opener. This opener can do its job because there are springs, cables, and other hardware to counterbalance the garage doors extreme weight and help the opener lift and close the door without added strain.
Even if you have no intention of inspecting, maintaining, or repairing your garage door if it malfunctions, every person in your household should be aware of garage door components and garage door safety. We consider these to be must-read garage door safety tips.
Garage doors are under extremely high tension. Springs, cables and the hardware attached to them should not be tampered with or touched. If you notice a loose or missing bolt, or if your garage door suddenly starts malfunctioning, stop all use and call a Sioux City garage door repair professional.
Doors with automatic openers run on electricity, which can carry its own dangers. If there is sparking or a loose wire on your garage door opener, contact Overhead Door of Sioux City.
Door sections can trap and injure fingers or hands when opening or closing. Keep little hands clear and make sure all electronic sensors are working properly.
The video below, presented by the International Door Association provides an overview of your garage door's operation and a few simple maintenance procedures that a homeowner should feel comfortable performing.

If you find that garage door inspectio and service is best left to the Sioux City garage door repair professionals, then call us. We're here to help.