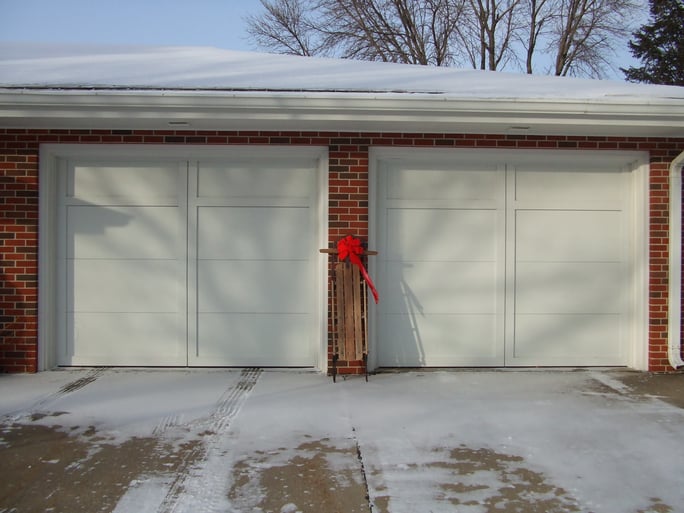 Summer has came and gone, and unfortunately, it's time to put away the bats and balls and start preparing for cooler weather. After all, Old Man Winter will come knocking before we know it. If you don't want your garage door to let this unwanted visitor inside, follow the simple steps below to ensure it is adequately sealed. A properly sealed garage door will keep the elements where they belong – outside of your garage.
#1 Locate And Inspect The Bottom Seal
A bottom seal is located along the bottom edge of your garage door. Usually made of rubber or vinyl, this strip will compress to form a tight seal. Inspect the bottom of your garage door closely – if a bottom seal is not present, or if the existing one has torn, cracked, or shrunk, unwanted moisture and air may seep into your garage.
#2 Locate And Inspect The Weatherseal
While they may be less obvious, gaps exist along the top and sides of your garage door as well. Weatherseals address these small cracks. They are usually attached to the garage door frame with nails. Just like the bottom seal, weatherseals can become damaged – check for cracks, missing pieces, or other wear and tear that will make them less effective.
#3 Replace Your Bottom Seal or Weatherseal If It Is Damaged
If your door doesn't have a weatherseal or bottom seal – or if these seals are damaged – you may want to have them installed, repaired, or replaced. Purchase seals and install them yourself, or better yet, take advantage of our amazing service offer. For $149, our garage door technicians will perform their 27-Point Checklist and install a weatherseal or bottom seal for FREE.
Conclusion
You don't have to let Old Man Winter invade your home. Make sure your garage is properly sealed by following these steps. If it isn't, don't wait – contact Overhead Door of Sioux City & Yankton today, and we'll ensure your garage is adequately sealed before winter arrives.