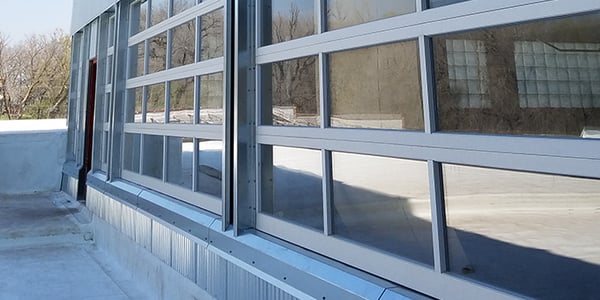 There's only one of us and we go out of our way to stand out from everyone else when it comes to how we decorate our cars, homes and ourselves. Why should our garages be any different? Adding a custom garage door to your home is a perfect way to make it stand out from other houses on the block. And with several different styles and options to choose from, you'll easily find one in your budget.

Custom Steel Doors
Custom Steel doors come in a wide variety of styles, from classic raised panels and flush steel. Custom steel garage doors offer exceptional performance, low maintenance and durability. These doors come with many features including different colors, an embossed wood-grain texture, reinforced door construction, a durable finish and a bulb-type bottom weatherseal. Plus, there's the added benefit that metal garage doors are not affected by harsh and extreme climates and are lightweight, yet extremely tough. Heavy-duty steel doors are built to last and many come with a 15-year warranty.
Customized Doors
Whether you are looking for a slight twist on a classic design or something truly unique to match your taste, Overhead Door™ can help with a customized door. Materials, style, pattern, color, windows and trim can all be modified or made just for you to achieve the personalized design you want without sacrificing quality. Looking for a wood door with custom windows? No problem. Or, how about a barn or carriage door panel design? We can handle that too. We offer customization for any price range, giving you the freedom to express your style through even the smallest of details.
Custom Overlay and Glass
When you want the look the wood but the strength and durability of steel, you want a custom overlay. Custom Overlays can come in a wide variety of materials that allow you to achieve a one-of-a-kind look for your garage door, be it carriage or modern. The core for these doors is our durable, insulated steel, but the overlay includes wood or durable composite materials. Glass doors are becoming a popular option for a variety of reasons: they look modern, offer plenty of light and have adjustable layouts. Glass options range from arched to square and from one row to a full-glass door. There are even glass door options that are frameless.
Why go for the same old, white, windowless panel doors that everyone else has on the block? Stand out from the crowd with a custom door. Contact us below and we will tell just how easy being unique can be.