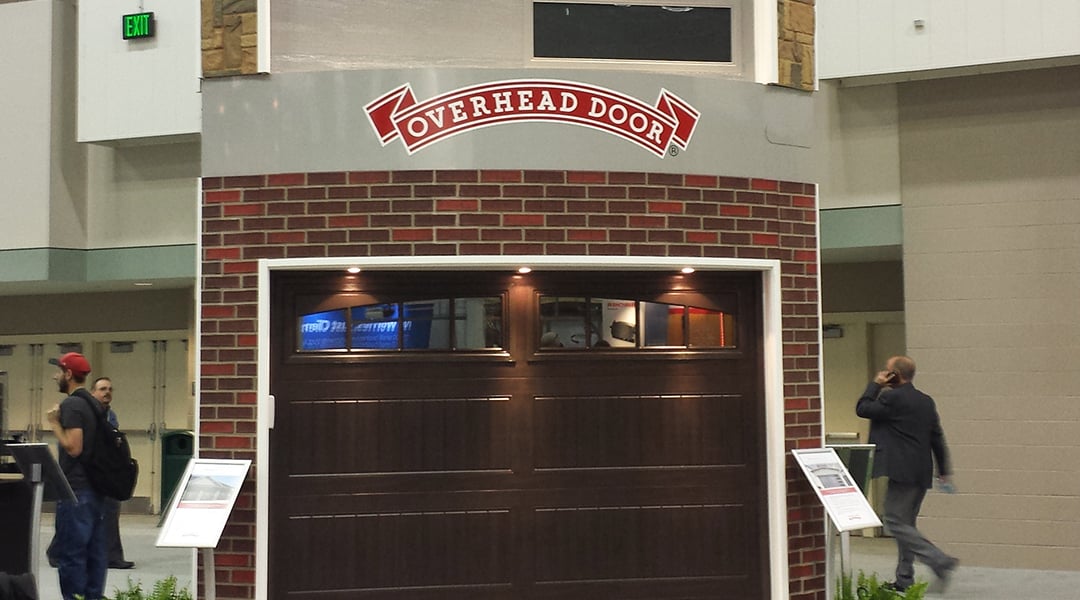 Today's buyer has multiple options for every purchase. The Internet, brick-and-mortar stores, swaps and even second-hand online shopping sites all sell items previously only purchased from local retailers, like furniture, appliances, bathroom vanities and yes, even garage door openers. These online and big box stores claim to have everything you need at the low prices but they can't compete with your local Overhead Door Red Ribbon Dealer for a garage door. Here's why:
We Provide Real Customer Service.

We deal only in garage doors, so we know everything about them and are happy to share that information with you. We can not only tell you the size and specifications of the garage door you need for your house,

but

we can

also

tell you which one we would recommend and why. We've been in this business

for

a long

time, more than 50 years, so we know garage doors and openers inside out

.





We'll Install It Correctly.

When you purchase a

n opener or garage door

and have it professionally installed

by our professional technicians,

the garage door

,

opener and the installation

are

all

guaranteed.

But if you

purchase a

door or opener

to install yourself

,

or

have a third party install it,

the warranty responsibility is often split resulting in unexpected charges should there be a service requirement.





We Fix Everything We Sell.

What happens when that big box opener you bought stops working?

Some

stores require you to ship it back to the original manufacturer. We actually repair everything we sell from doors to openers

.

Our experts will make sure to lay out all your options so that you can make

an educated decision about what'

s best for your door.





We Have a Huge Variety.

Some big box stores only carry a couple

of

styles.

We are an Overhead Door™ Red Ribbon distributor, which means we offer unequaled expertise in the Overhead Door's™ innovative product line.

We not only carry and install garage doors in several sizes and styles, but we have options to fit every budget. All of ou

r doors are competitively priced

so you don't have to choose between quality and affordability.





We Guarantee All Our Products.

Overhead Door Company of Sioux City and Yankton has offered top quality garage

doors and openers, installation

and service

for more than 50 years. We didn't last this long by accident. We offer quality products and service that are always guaranteed. Can a big box store promise that?
A garage door is an investment in your home. Don't leave it to chance by cutting corning with a big box store. Call Overhead Door of Sioux City and Yankton and we'll gladly help you purchase a new door.