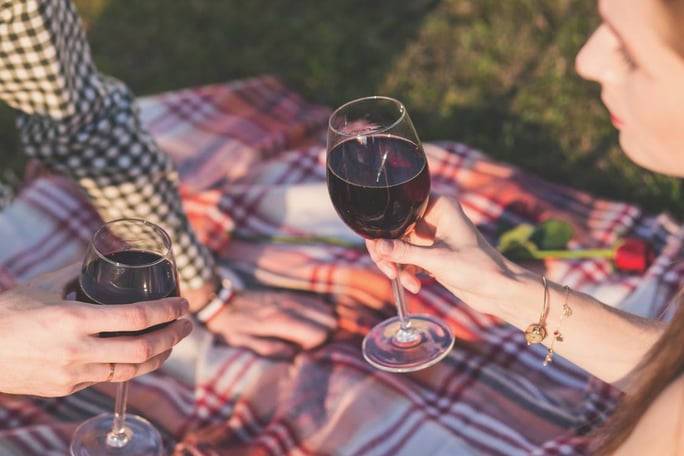 Storage. It seems like you never have quite enough of it. That's why many people turn to their garages when they are in need of extra space. The garage shouldn't be the go-to storage space for all items, however; some things can spoil or even explode in a typical garage environment. To avert minor (or major) disasters, avoid placing the following five items in your garage during the hot summer months.
Wine
Wine drinkers, beware – your garage should never serve as a makeshift wine cellar. Hot daytime temperatures can cause the wine to age more quickly than normal. In addition, temperature fluctuations can damage the cork, allowing air to seep into the bottle. To preserve the quality of your wine, store it in a cool, dry place that experiences minimal temperature changes.
Paint Cans
You'd be hard pressed to find a garage completely void of paint cans, but ideally, they should be stored elsewhere. High temperatures can change the color of the paint or dry it up altogether. If you leave the can sitting on the garage floor, the can itself will rust. Place your paint on a shelf in a cool, dry utility closet or mudroom instead.
Canned Foods
Unfortunately, your garage doesn't make a good pantry. Temperatures above 70 degrees can shorten the shelf life of your canned goods, so it's best to store them inside. (Maybe you can use this as an excuse to build the kitchen pantry you've always wanted?)
Refrigerator
If you own a second refrigerator, you're not alone. More than 25% of American homes contain two or more fridges. However, your garage is the last place you should be storing this particular household appliance. In the summer, your fridge will have to work overtime to keep your food cool, and your electric bill will reflect this.
Propane
Propane tanks should never be stored in the garage, no matter the season. Propane fumes can escape from the tank and become trapped in your garage. Then, when you start your car, you could ignite a fire or explosion. For your safety, opt to place your propane tank outside instead.
Some things just don't belong in the garage. Store them elsewhere and you'll preserve their quality, your pocket book, and most importantly, your safety.
If you have any questions on the above or have a garage door question, contact Overhead Door of Sioux City & Yankton below.