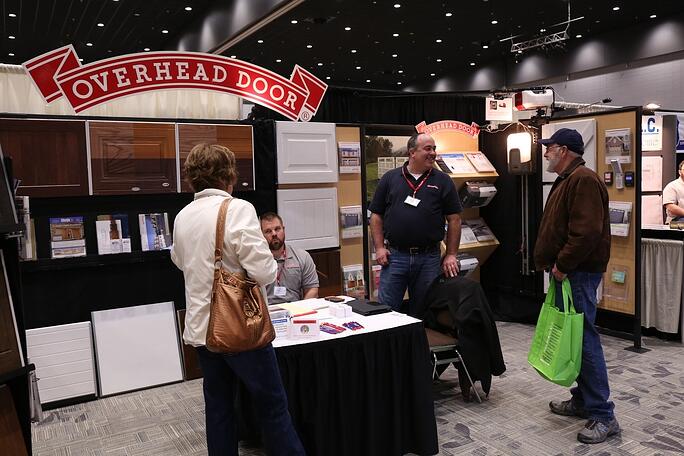 This year marks the 60th anniversary of the Siouxland Home Show, brought to us by the Home Builders Association of Greater Siouxland. With four days of door prizes, home design ideas, and quality vendors and products, this annual home show has proven to be a reliable resource for residential consumers and businesses in the market for home building, remodeling, and improvement.
We've attended the Siouxland Home Show for as long as we can remember. It's always been a great way for us to share our new product offerings and demonstrate how easy it is to schedule a repair, design a new door, or get a feel for the latest materials and choices.
One of the other reasons this home show is our favorite is because it always picks a charity to which to donate a portion of its annual proceeds. This year benefits Projects for Patriots, a group dedicated to improving the living conditions of injured veterans and their families.
Mark your calendars for March 2-5, 2017 and make sure you take a moment to visit us in Booths 120 and 121. You'll not only get to see our attractive, smiling faces but you'll also get a chance to win a free OHD Anywhere™ Kit, which will give you the ability to run your garage door right from your cell phone.
Here are the Siouxland Home Show details. We'll see you there!
When: Thursday, March 2nd from 12pm to 8pm
Friday, March 3rd from 12pm to 8pm
Saturday, March 4th from 11am to 8pm
Sunday, March 5th from 11am to 4pm
Where: Sioux City Convention Center
801 4th St
Sioux City, IA 51101
Cost: $6 for adults
Kids 12 and under are free
If you don't have a chance to stop by our booth and enter your name for a FREE OHD Anywhere™ Kit, you still have a chance to enter for one before the show below! Good luck!