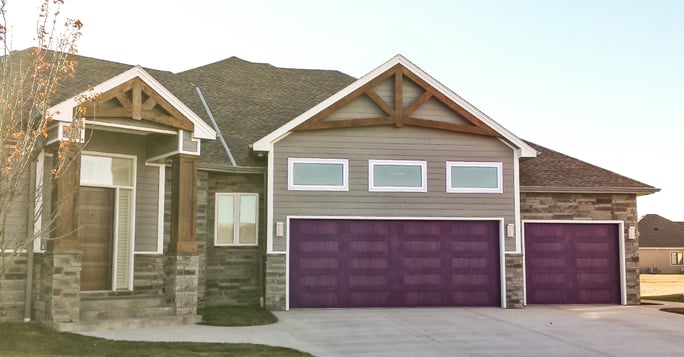 For designers, painters, developers and anyone else who creates with color, the release of Pantone's Color of the Year is a big deal. It helps solidify where color trends are going for the year.
"The Pantone Color of the Year has come to mean so much more than 'what's trending' in the world of design; it's truly a reflection of what's needed in our world today," said Laurie Pressman, vice president of the Pantone Color Institute.
The color for 2018 is PANTONE 18-3838 Ultra Violet. Past colors have included: Greenery in 2017, Rose Quartz and Serenity in 2016, Marsala in 2015 and Radiant Orchid in 2014. Pantone states that 2018's Ultra Violet communicates originality, ingenuity and visionary thinking that points us toward the future.
"We are living in a time that requires inventiveness and imagination. It is this kind of creative inspiration that is indigenous to PANTONE 18-3838 Ultra Violet, a blue-based purple that takes our awareness and potential to a higher level. From exploring new technologies and the greater galaxy, to artistic expression and spiritual reflection, intuitive Ultra Violet lights the way to what is yet to come," stated Leatrice Eiseman, executive director of the Pantone Color Institute.
Ultra Violet will have a major role in home design in 2018. One way homeowners can use it is to add extra curb appeal to their homes. Designers warn there is a fine line between a focal color and an overwhelming theme. But, if you use Ultra Violet to accentuate the best features of your home, the effect will be welcoming.
Front Door: Using Ultra Violet on the front door of your home can make a bold statement. If that amount of color is too much for complete coverage, try stenciling a pattern or just paint coordinating trim.
Garage Door: The same advice can be used for your garage door. Painting your garage door Ultra Violet can help balance out an Ultra Violet front door. Yet, once again, that might be too much color for some homeowners (remember to think about the color schemes in your neighborhood as well) but trim accents can give a great pop of color, without overwhelming the house. Ultra Violet harmonizes with a number of color palettes like Tradewinds, a calm gray, Kalamata a saturated green earth tone, neutral Frosted Almond and pastel Gardenia.
Shutters: Lending Ultra Violet to shutters can make a house a pop, especially if your siding color is one of the neutrals it pairs so well with – Spanish Villa, Peach Beige and Burlwood. Just remember to keep window trim a lower-key color when painting the shutters Ultra Violet.
Small Spaces: If doors, trim or shutters still seem like too much of an Ultra Violet commitment for you, use it in small spaces instead. A mailbox is knockout in Ultra Violet. Or, paint large terra cotta planters Ultra Violet and place them in the front of your home, between the garage and front door. The planters can be filled with bright pinks, oranges and reds in the spring and summer and muted evergreen tones in the winter.
Whatever you choose to do, have fun doing it! Happy decorating from Overhead Door of Sioux City & Yankton.
Make sure to give us a call for any of your garage door needs.