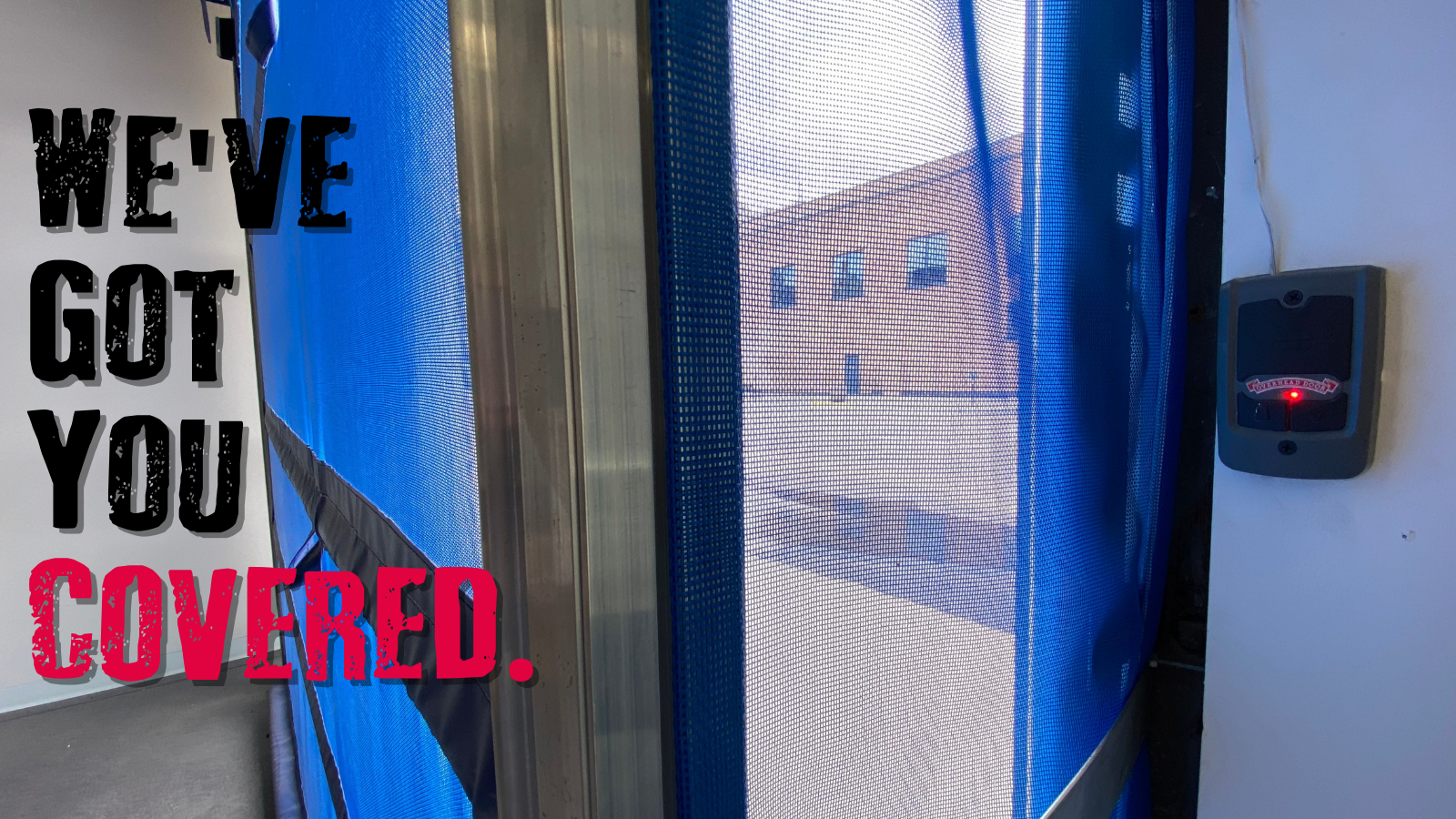 Most Midwesterners know there are only a handful of gorgeous, warm late-spring days before the mosquitos, flies and other insect pests infiltrate the outside. Installing a commercial garage door bug screen allows your business to keep the garage doors open (and fresh air coming in) while keeping the bugs out.
What's a Bug Screen?
A bug screen or weather screen are typically mesh screens that are attached inside a commercial garage door, using the same track. The doors allow air to flow in while keeping out bugs, birds, and other pests. The doors also provide shade, as most come in dark colors to reflect the sun's harsh rays.
Overhead Door of Sioux City and Yankton™ can install several types of bug screen doors.
Roll-Up Bug Screen Doors
Roll-up bug screen doors attach to the rails of an existing commercial garage door. Once the commercial garage door goes up, the roll-up door can be pulled down and locked into place, allowing the fresh air in, while still being a secure barrier between trespassers. Some roll-up doors can even be operated by their own motors, making them automatic.
These types of bug screen doors are ideal for use in food processing facilities, packaging facilities, warehouses, beverage and bottling facilities, general manufacturing and paper processing.
Sliding Bug Screen Doors
Sliding bug screen doors are more economical than roll-up doors because they don't require the same space needed for mounting. Sliding bug screens are similar to a curtain, which can be pulled open and closed whenever workers want some fresh air. Sliding bug screen doors are installed similar to drapery using a track and roller.
Sectional Doors with Bug Screens
Most garage doors are built in sections or panels. In some cases, bug screens can be installed in place of panels or windows. Installing these types of doors doesn't require any extra space or headroom. But keep in mind, the screens would have to be switched out with glass or panels when the outdoor elements aren't compatible with an open window. Think 90 degrees with humidity.
While businesses that utilize loading docks, like warehouses, distribution centers and food manufacturing facilities, can certainly benefit from a bug screen, these types of weather screens can work for any business that uses a garage door. Retail fronts, office buildings and garages can all use bug screens to not only let some fresh air in but make commercial spaces feel more open and airy.

So bug screens friend or foe? Definitely friend. Call Overhead Door of Sioux City or Yankton™ to see how installing a bug screen can benefit your business.