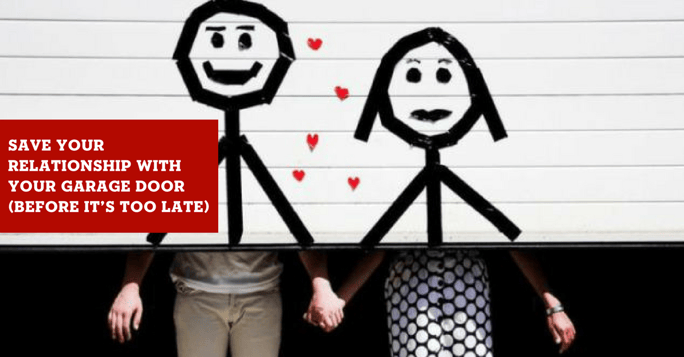 Arguably, one of the best parts of the holiday season is being able to recognize and appreciate the relationships you've formed over the past year and throughout your lifetime. Family, friends, neighbors, and business all take a little time at the end of each year to express gratitude and the hope for continued partnership.
Of course, if we're doing it right, we'd be showing this type of attention and thankfulness throughout the year. This goes for our relationships with people as well as the equipment we rely on to keep us moving, protected, and safe, like our vehicles, our appliances, and our garage doors. And they have a lot more in common than you think.
It's the little things that matter.
One of the most important things you can do in your day is to pay attention to life's little details. While the big picture is certainly important, living in the moment is where all the information is. So when your wife kisses you on her way to work, lean into it. When your kids come in for hugs, squeeze heartily. And when your garage door goes up and down, look and listen for signs of wear and wobble or sounds of squeaks and scrapes. It doesn't take but a moment, so tune in.
Check in once in a while.
Like a lot of things in life, it's a good idea to touch base every so often. For garage doors, this means taking 15 minutes about once a month to make sure rollers are moving smoothly, the weather stripping is in good condition, the safety sensors are working appropriately, the tracks are clear, and the garage door panels are in good shape. These more in-depth inspections can help strengthen your knowledge of your garage door and head off larger problems down the road. While you're at it, you probably should call your mom for the same reasons.
Get help when you need it.
All those little moments add up to some pretty amazing things, be they a marriage, a family, a home, a career, or a beautifully functioning garage door that lasts its full life expectancy. This is all part of the investment. If you don't know if something is wrong, it helps to ask the right questions, and if you don't know what the right questions are, there are people specifically trained who can help. Of course, we're talking about getting your garage door professionally inspected, but there's nothing wrong (and, quite frankly, everything right) with making sure your relationships with the ones you love are in good places
If the advice above sounds a little universal, it's because it is. Never underestimate the power of devotion, thoughtfulness, and the art of noticing and appreciating the little things; these go a long way in making the world a better place for just about everything.
Make time for the ones you love, and leave the garage door repairs, inspections, and installations to us. Schedule your inspection by the end of the year, and we'll do some repairs for free!
Also, as we move forward in our new year, we'd like to thank you for staying in touch on our blogs, our mailing lists, and our social feeds. We love our Overhead Door family!