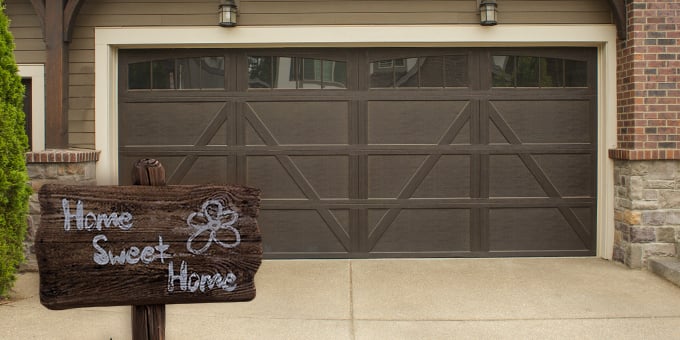 As your new graduate finishes up their education, you may be tempted to buy them an expensive gift, like a car, to support them in their new independent lives. But it may be a better bet to revamp your garage into new living space instead. Statistics show that rising education costs, credit card debt and a lack of interest in getting married, are all leading graduates to continue to live with their parents longer. Pew Research Center analysis of census data shows for the first time in 130 years, adults ages 18 to 34 are more likely to live in their parents' home than on their own.
Luckily, turning your beloved garage into a new living suite or bedroom is one option that can solve your need for more space and be reversed when your graduate finally moves out.
The Pros
Your garage already has a floor, foundation, walls and roof in place, making a revamp about half the cost of new construction. And, if you keep the garage door (which you would if you eventually want to convert the space back), the cost would be even less. Of course, if you're keeping the garage door, you'll want one in pristine condition that's easy on your utility bills.
There are several garage doors that would be awesome for a garage revamp.
Aluminum residential garage doors

provide plenty of light, plus have a sleek and modern look. They come in 200 powder coat options to best match your home. They are also available in two models, one with a standard frame and another with a wide, heavy-duty frame.

Thermacore

is our premium insulated garage door brand. These doors deliver maximum thermal efficiency and design flexibility with several panel designs to choose from. The doors come in nine standard paint colors or a Woodgrain Finish in three hues.

Custom overlay and glass doors

offer the best of both worlds – light and insulation. The core for these doors is durable, insulated steel but the overlay can be wood or composite materials. Glass options range from arched to square and can cover one row, or the entire door.
Keep in mind that even with a new garage door, a garage revamp requires possibly adding entry doors and windows, insulation, plumbing, HVAC and upgrading the electrical. And, to make it a success, speak with a professional who can help you avoid any problems along the way.
The Cons
First off, your car is now evicted from its home, forcing it to sit outside in the elements exposed to harsh sunlight, hail, bird droppings, etc., and possible break-ins. You're also losing valuable storage space when you convert your garage into living space. And, there's always the prospect of going through construction, which can be disruptive to your daily life.
Nonetheless, a garage revamp could be the answer for a graduate that's looking for some independence, without being able to completely leave the nest. And, even if you convert it back sooner than later, you'll still have a great garage door as a consolation! Contact us today for a free quote for any of the above doors.