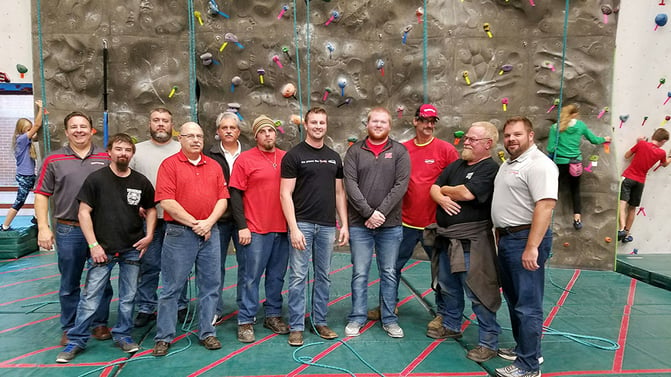 We're wrapping up a pretty amazing year here at Overhead Door of Sioux City and Yankton. Over the past eleven months or so we've added the finishing touch on new construction, helped breathe new life into existing homes by upgrading garage doors, and helped many homeowners save money and grief by inspecting and repairing their current equipment.
I say "we" pretty proudly in that statement. There's no way we could achieve the level of client satisfaction we have if I were doing it all myself. I feel very fortunate to have found such talent and dedication, and even more grateful they choose to share it every day with our company and our customers.
Of course, there are so many more people to thank, and we couldn't do the amazing craftsmanship we do without them. Designers, installers, technicians, and support staff are all linked to the services we are proud to provide.
If this team sounds like one you'd like to join, we are currently hiring for a Garage Door Service/Installation Technician. You won't meet a better group of people to work with, I assure you.
Thanks for following us on this journey, and please have a safe Thanksgiving holiday this month. We look forward to serving you in the year and years to come.
Chadd