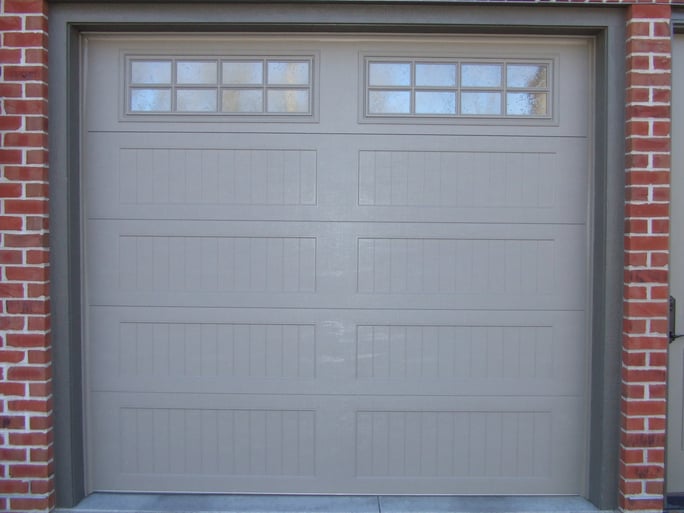 In our day and age, people replace phones, cameras, and TVs longs before they are broken. However, when it comes to garage doors, many people are hesitant to purchase a new one – even when their current garage door is in bad shape. The good news? You don't have to worry whether replacing your garage door is a good decision. Follow the checklist below to determine if it's time to purchase a new garage door, and rest assured, a new garage door provides a great return on your investment!
1. Got High Utility Bills?
Older, non-insulated garage doors often fail to keep cooled or heated air where it belongs – inside your garage. This can cause your energy bills to reach new, expensive heights. If this is a problem you are experiencing, replace your garage door with an insulated one. Not only will you save money on your energy bills, but your house will also receive an attractive facelift that could increase its overall worth.
2. Do You Know The Repairperson's Telephone Number By Heart?
If you have your garage door repairperson's number memorized, it may be time to go shopping for a new door. While many garage door problems can easily be fixed, it could be more cost effective to replace the door if breakdowns keep reoccurring.
3. Is Your Wood Garage Door Rotting, Sagging. Or Cracked?
Rotting, sagging, or cracking can occur in wood garage doors due to neglect or simply old age. If your wood garage door is damaged in one of these three ways, replacing it will eventually become inevitable. By purchasing a new garage door, you'll decrease the amount of time you need to spend on garage door upkeep.
4. Does Your Current Garage Door Look Like It Belongs In The Dark Ages?
Some styles are timeless. Others? …not so much. If your current garage door is an eyesore, you don't have to wait for it to break before investing in a stylish new option. The resulting curb appeal will add immediate value to your home and make it the talk of your block.
5. Are You A Proud Parent Of Young Children Or Pets?
"Safety first" is a saying for a reason. If your current garage door doesn't have automatic reversal or other safety features, you may want to look into replacing it in order to protect your children and your pets. By putting their safety first, you'll prevent accidents and achieve peace of mind.
A new garage door is a big purchase, but you don't have to worry about making the wrong decision. With this checklist, you'll know when it's time to invest in a new garage door, and you'll receive a great return on your investment when you do! Just call your Overhead Door of Sioux City and Yankton design pros to help you.