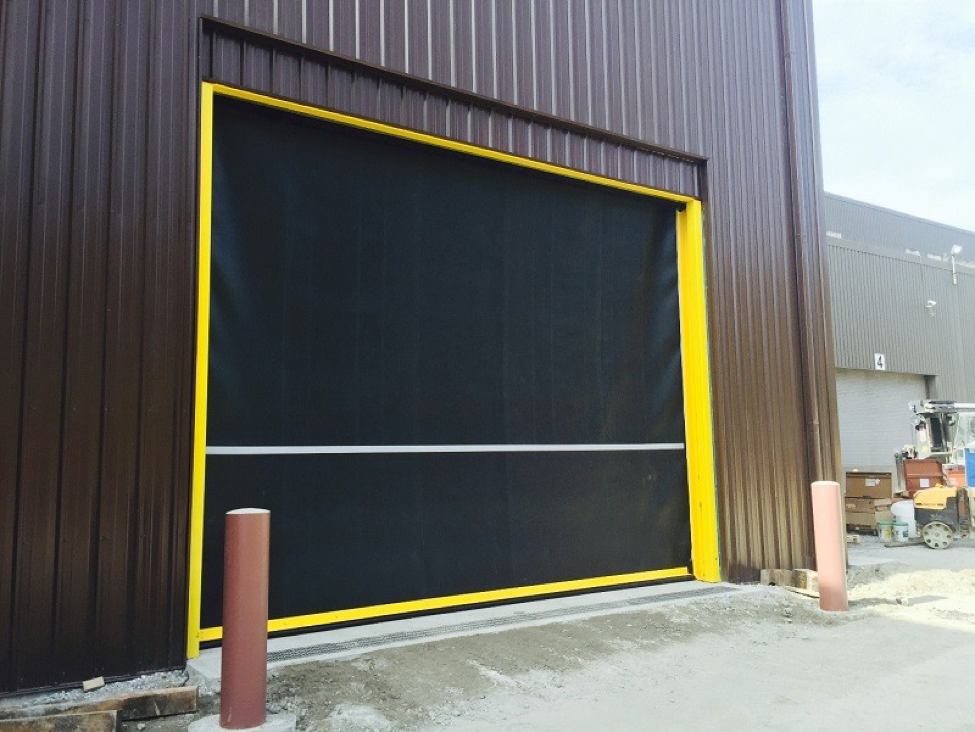 One year ago this month, Overhead Door introduced five new models to our commercial door line. These five models, which included four rolling fabric doors and a rolling rubber door, allowed us to finally segue into high-profile industrial facilities with doors that matched our service in speed and performance.
We knew we were onto something, but we had no idea it would be one of our most successful product launches. It just goes to show that it pays to design a product with the end user in mind. For our high-speed doors, we focused on safety, security, and efficiency.
Here's how we did it.
We aimed for easy installation.
We designed our Overhead Door RapidFlex™ high-speed doors with universal left-hand and right-hand motors to minimize any motor location issues and expensive field modifications. We extended this universal quality to our control panel to flatten the learning curve across all Rapid platforms. Additionally, all RapidFlex doors offer extended shafts, pre-wired connections, and easy troubleshooting to make installation a breeze.
We made sure they passed muster.
We wanted to make sure we weren't the only ones who thought our high-speed doors were awesome, so we had each of them independently tested for operational and static pressure (and for air exchange rate on RapidFlex Model 991).
We loaded them with features.
Our residential garage doors come packed with features, and our high-speed doors are no different. We build our doors so that they are dependably safe, secure, rugged, and attractive.
Our high-speed garage door features include
A powder-coated safety yellow guide, bottom bar, and struts
Hood and motor covers
Auxiliary hand chain override
Fused rotary disconnect (with padlock ability)
Two sets of photo eyes
Monitored wireless reversing edge
cULus Recognized (UR) NEMA 4X controller
Thanks to the efforts of installers, service techs, product engineers, and distributors like Overhead Door of Sioux City and Overhead Door of Yankton, the high-speed door is quite a hit.
Ask us about how our commercial doors can improve your facility workflow, safety, and security.