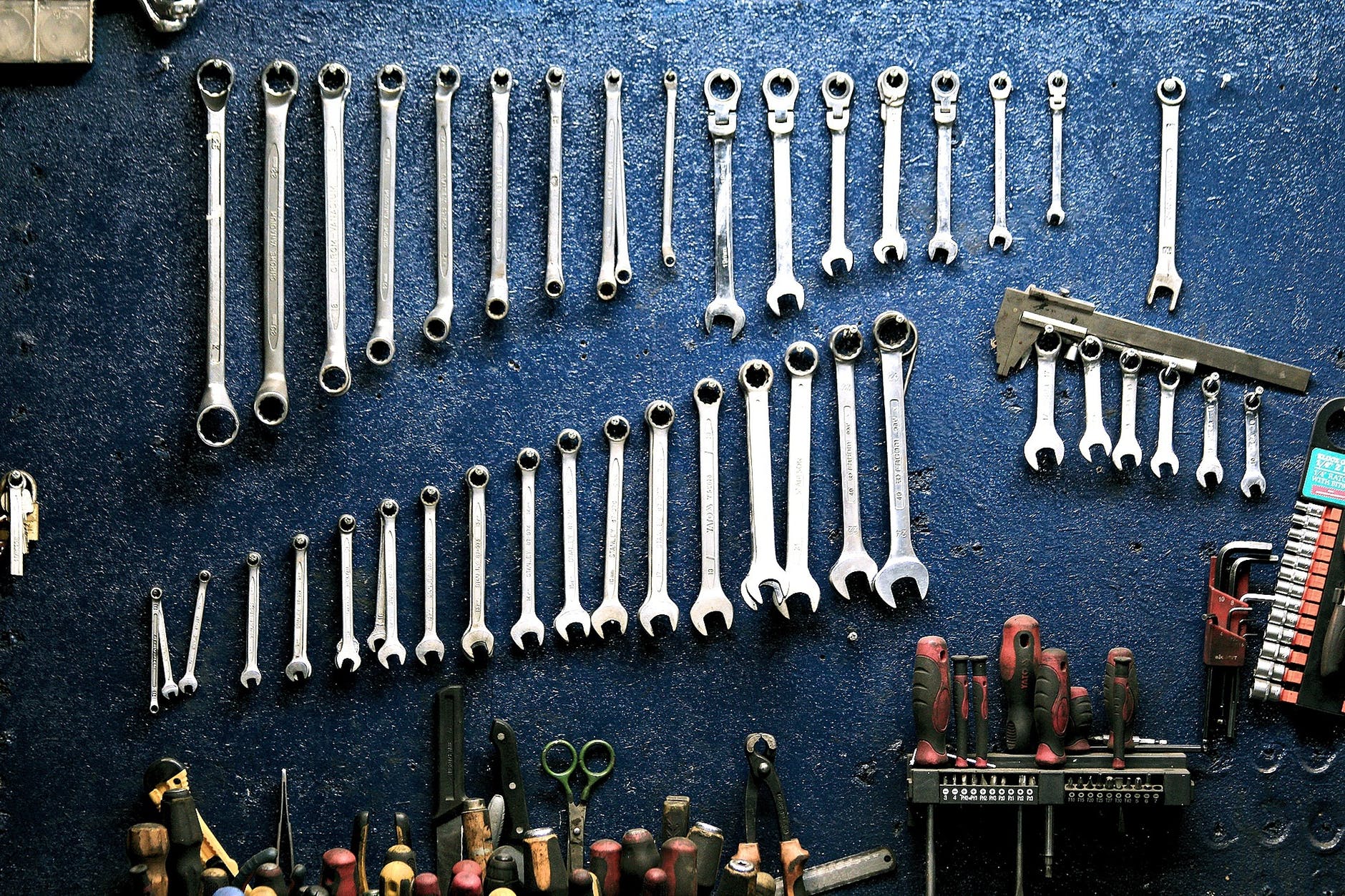 Maximizing Garage Storage
Marie Kondo, the Japanese organizing consultant, and her tidying methods are influencing how we clean and organize our kitchens, closets and basements – so naturally, the garage is next on the list. While some of what we store in the garage may not spark joy (unless we're talking about the spark of jumper cables), it's still important to keep them organized and in their proper place for when you need them. Here are some tips to maximize your garage space.
Declutter First
Decluttering may not be your favorite thing to do, but it doesn't make sense to waste valuable storage space on garbage or items you don't use or need. Donate old sports gear, recycle empty bottles and containers and throw out broken items.
Organize Your Garage By Zone
Assigning zones to the different areas of your garage helps put things away – and find them again in the future – faster. The zones can be identified by however you use the space: gardening zone, tool zone, pet zone, car maintenance zone, holiday storage zone, etc.
Install Wall Storage
Pegboards, wire shelving and hooks are all great options for getting tools, equipment and boxes off the floor and organized. Pegboards make hanging and sorting tools a snap. Wire shelving, along with wire baskets, doesn't attract nearly as much dust as a solid service and allows you to see what's being stored inside.
Add a Coat Rack
Hang a coat rack with multiple hooks near the door to the house or outside. It's the perfect spot to hang umbrellas, wet raincoats and towels used to wipe the dog's wet, muddy feet.
Take Advantage of Ceiling Space
The ceiling offers tons of un-used space to hang bicycles, kayaks and canoes. You can attach heavy-duty hooks to the rafters or even install a pulley system to easily get at your water sports equipment. Just make sure the ceiling storage space is clear of your garage door.
Install A Disappearing Workbench
Similar to a fold-away ironing board or a Murphy bed, a workbench that tucks away when not in use is a real space saver. Wall mountable, this type of bench folds against the wall when not in use. It also prevents you from piling items on it rather than putting them away.
Repurpose Storage Items
There are tons of organizing solutions that recycle or repurpose household items. Batteries, nuts and bolts call all be stored in empty coffee cans keeping them in one, small area. Pocket shoe organizers are perfect for storing spray paint or other bottles and cans and these organizers are hung from the wall, freeing up shelving space. A kitchen magnetic strip will hold screwdrivers, wrenches and anything else metal that otherwise would take up shelf space. Plus, you'll easily be able to find the exact tool you need, when you need it.
Take a page out of Marie Kondo's book (she's written at least four) and bring some joy back to your garage.
Interested in making the outside of your garage just as nice as the inside? Contact the experts at Overhead Door Company of Sioux City and Yankton to explore your options.