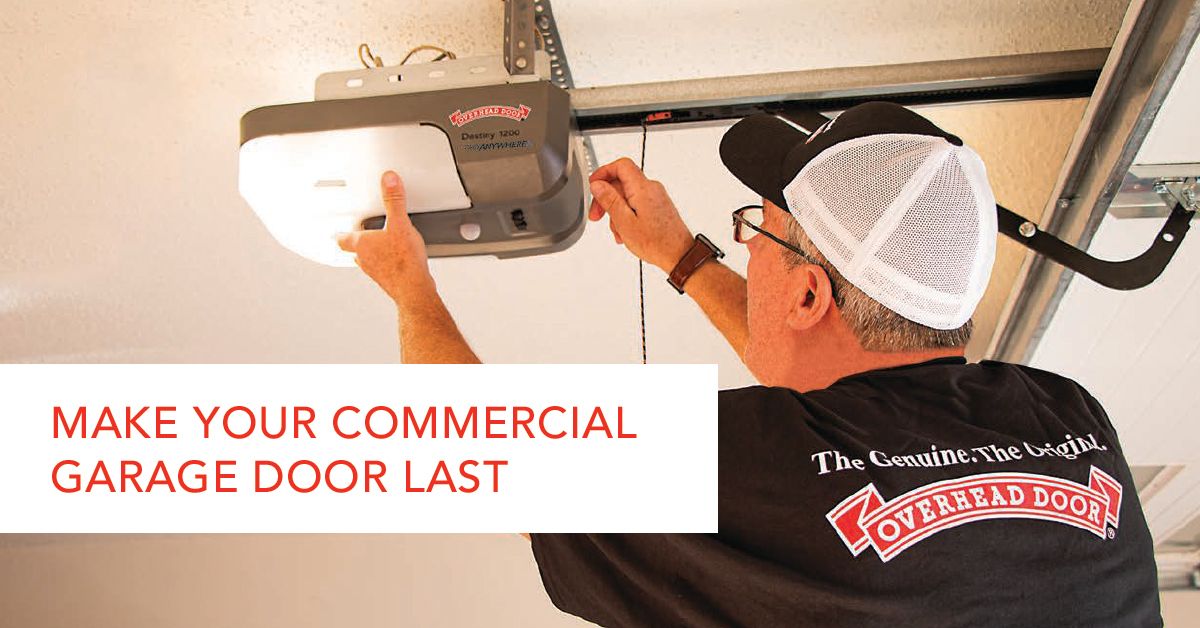 A commercial garage door is a big investment, but one that has great ROI seeing as they can last decades. Experts state that a garage door can last anywhere from 15 to 30 years depending on construction quality, maintenance and outdoor conditions. If well taken care of, your commercial garage door will likely outlast your opener. Especially if you're proactive with regular maintenance.
Repair the Insulation
Insulated commercial garage doors, and the Overhead Door™ Thermacore commercial doors, offer the highest levels of thermal efficiency, air infiltration and wind load resistance. These doors provide CFC-free, fully encapsulated, foamed-in-place panels that maintain R-value year-round. If one of these panels is damaged, it can't do its job. Replacing dented or broken panels will ensure the doors maintain their integrity.
Address any Safety Concerns
Commercial garage doors damaged from machinery, vehicles or tools can become misaligned, potentially becoming a safety hazard. Commercial garage doors are heavy and if not working properly, the weight of one falling will crush anything beneath it, including your workers. Any time a door is damaged, call a reputable company to look it over to make sure it's working correctly, and nothing is bent or out of place. There are other features you can add, like commercial door bottom sensing edges and safety beams that will also prevent accidents by stopping and reversing the door when obstructions are in the way.
Make sure Security is Tight
Commercial garage doors protect your business, your products and your people. Installing security features will help make sure there are no holes in your system. Newer commercial garage doors typically have features that include sensors and alarms to alert you when it's left open or breached. But if your commercial door is older than five or 10 years, it may be time to upgrade to a new model that will help keep your business secure.

Overhead Door of Sioux City and Yankton™ sell a wide variety of commercial garage doors to fit every opening and style. Insulated doors, rolling steel doors and fire-rated doors all have certain specifications, like meeting safety standards. Our team can not only inspect and repair your current commercial garage door but recommend a new one if needed. Call us at 712-252-4431 or email us at info@siouxcitydoor.com or info@overheaddooryankton.com.