It's a problem as old as the garage door itself: How to find the perfect spot in the garage to maximize the space in front of your vehicle while making sure the garage door can still shut behind you. Left to chance, you risk parking too close to the far wall, increasing the risk of damage to the wall or items you have stored there and reducing usable garage space (and we all know what a premium that is).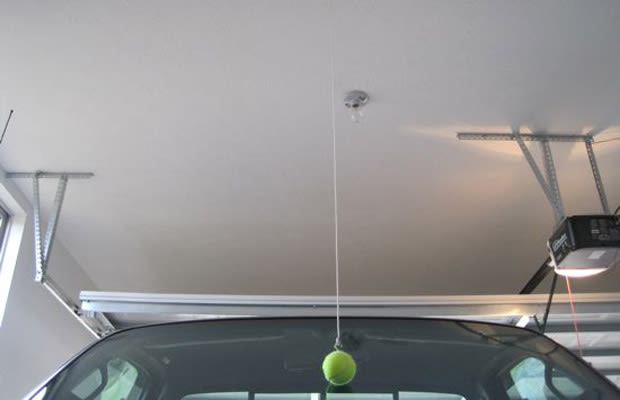 In the past, savvy, space-conscious car-owners hung tennis balls from a string to properly line up their vehicles. Cheap and moderately effective, this technique works great if you
Don't mind getting hit in the head by a tennis ball every time you walk around your empty garage.
Never change vehicles.
Never use your garage for anything other than parking cars.
Like to give your kids something to swing at.
Like to kick it old school.
If you find that none of the above are true for you, consider the LiftMaster Laser Parking Assistant. A state-of-the-art solution to an age-old problem, the LiftMaster Laser Parking Assistant not only makes sure you park accurately each and every time, it's also easy to install, requires no additional power source, and is basically invisible.
Eliminate running into things--including dangling parking assistants--all together with this lovely laser accessory. Parking in your garage has never been easier!
Like the idea of "no strings attached"? Click below to learn more about the LiftMaster Laser Parking Assistant.