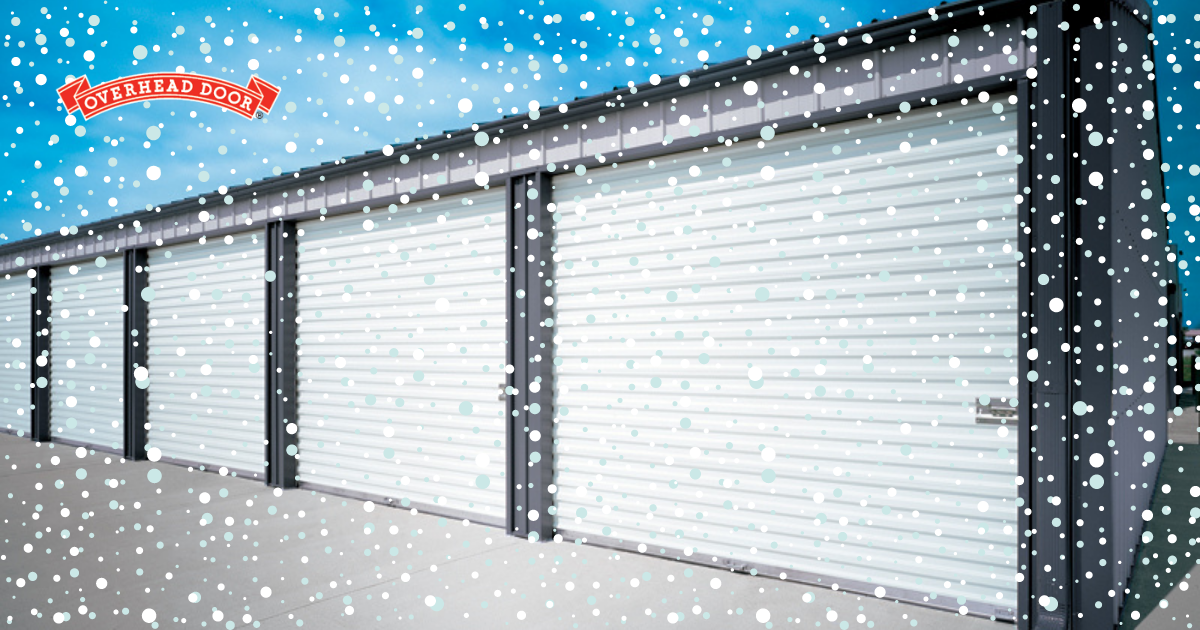 Winter is coming … is your commercial garage door ready? Just like at your home, a commercial garage door should be inspected and tested prior to winter's frosty arrival.
Check the Seals.
Both bottom and side seals should be inspected for cracks, tears or other types of damage. While this is important at any time of year, in winter it is especially so. If your seal is worn out or damaged, it can ice up in bad conditions. Commercial garage door seals help keep water, debris and critters out. It is important to make sure your seal is in place and in good shape to keep your business protected all winter long.
Visually Inspect the Door's Working Parts.
A commercial garage door is made up of springs, rollers, cables and other hardware that allows it to raise and lower smoothly. Before winter sets in, examine your door for signs of wear, rust or debris. Finding out that your door won't close in negative 20-degree weather isn't an ideal situation for any company.
Schedule a Commercial Door Checkup.
Some garage door noises are common but a commercial door that seriously shakes and rattles needs a professional look. An Overhead Door of Sioux City or Yankton™ technician can tell you if anything needs replacing or fixed.
Test Alarm Devices.
Along with inspecting your door, you should test all the safety devices and alarms you keep in your building's garage or warehouse. Test your smoke and carbon monoxide and heat detectors. This is essential in winter as carbon monoxide from idling vehicles can quickly seep into working spaces, negatively affecting your employees' health. Also, check your fire extinguisher. It should have a tag that states when it was last checked and filled. If a company provides this service for you, see if they can fit in an inspection before winter arrives.
Check your Door's Insulation.
Insulation is the key factor for a commercial door to help keep your space warm in the winter. Overhead Door of Sioux City and Yankton™ has a selection of insulated garage commercial garage doors with varying R-Values.
| | |
| --- | --- |
| R-value | Garage Doors |
| 0 - 7.35 | |
| 0 | |
| 0-10.9 | |
| 0 - 26 | |
| 0-4.09 | |
| 0 - 10.9 | |
| 0 - 4.5 | |
| 0 | |
| 0-2 | |
R-Value is a measure of thermal efficiency. The higher the R-value the greater the insulating properties of the door. Overhead Door™ Corporation uses a calculated door section R-value for our insulated doors.
There are also U-values and installed U-Factors that help measure how well insulation is working. U-value is a measure of the flow of heat through an insulating or building material: the lower the U-value, the better the insulating ability. U-value is the inverse of R-value. Installed U-Factor is a tested value of actual energy loss - whether heat or cold - of an installed door, wall, or window assembly. The lower the number the lower the energy loss and therefore the better the thermal performance. U-factor will vary between 0.66 and 1.00 depending on finish and color selection. For best U-factor, choose finish and color with high solar reflectance (bright colors).

When it comes to protecting your business against whatever winter can throw at it, consider upgrading to an insulated commercial door. Contact us for a free estimate or if you have any questions.