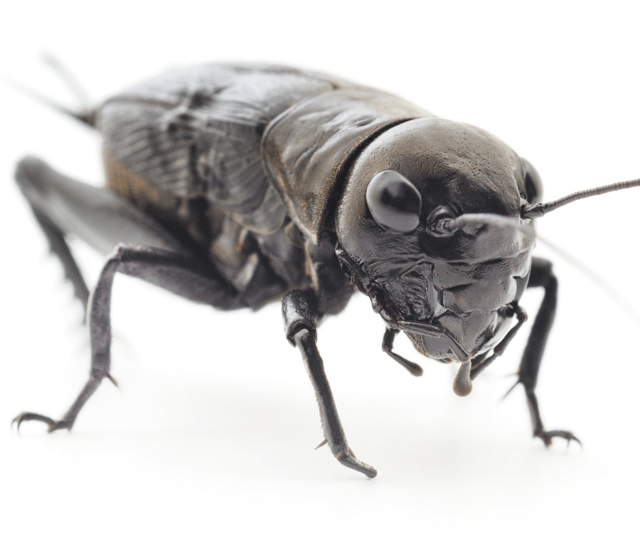 It's that time of year. And it's gross.
Summer is over and the recent cool weather has forced most of us indoors, and we're not the only ones seeking warmth under our roofs. We've already covered how to get rid of mice in your garage, and now it's time to address another common Siouxland problem: crickets.
Overhead Door Company of Sioux City and Yankton is going to tackle two things in this blog. The first, how to get rid of crickets in your garage. The second, how to make sure crickets can't get into your garage in the first place.
How to Get Rid of Crickets in Your Garage
First things first, crickets loooooove clutter. They love your cardboard boxes, your nooks and crannies, your disorganized mess and spilled trash. If you want to get rid of crickets, you have to get organized. Sort, sweep, and clear out all unnecessary items and trash. Keep the things you want to keep off the floor by placing them on wall-mounted shelves and hooks.
Just like with mice, you'll want to eliminate any ground cover that allows them safe passage into your garage. Clear a swath of at least 18 inches all the way around your home and cover it with landscaping cloth topped with rocks or mulch. Cut back any tall grasses or plants, and remove any firewood or boxes that around the perimeter of the home.
Now that the perimeter is clear, it's time to start filling in the gaps. Seal all window sills with caulk and check that all door thresholds make a tight seal. Check to make sure the rubber gasket on your garage door fights tight and flush against the garage floor. Replace if necessary.
Sprinkle food-grade diatomaceous earth around the external perimeter of your home as well as the interior perimeter of your garage. Diatomaceous earth is almost pure silica and is harmless for pets and humans, but it spells disaster for any bug with an exoskeleton (read: all of them). Read more about food-grade diatomaceous earth here. Do not use the pool-grade DE. If you'd rather use a chemical, choose one that contains either chlorpyrifos or diazinon to get the best results. (NOTE: DE is most effective when dry, so it will likely be far more effective inside your garage than outside).
How to Keep Crickets Out of Your Garage
To continue to keep crickets at bay, you'll need to repeat the above steps as necessary, replenishing the diatomaceous earth and spraying a new round of chemicals if the crickets gather to serenade you again. If they keep coming in, check the most likely culprit: is your garage door remaining open longer than it needs to? Does it have a seal that needs to be repaired? Is there a window open or a hole you may have missed?
If it ends up being a misaligned garage or a broken seal, take heart that the best Sioux City garage door repair is just a click away. While we're there, we'll inspect your garage to make sure it is operating at its best.