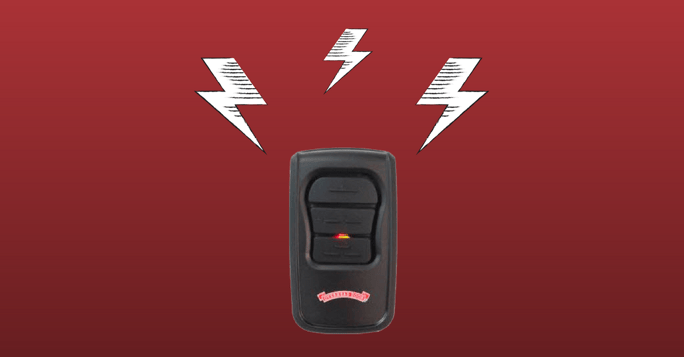 Have you ever tried to time the opening of your garage door perfectly with your approach so that it's open just as you pull into your garage? Ever wish you could improve the range on your garage door remote so you could open the door from your neighbor's house to let your kids grab their bikes? Ever wish you could let your high schooler in your house when they call saying they've forgotten their front door key?
The typical range for an average garage door remote is about three to five car lengths, or about 50 feet. Unless you take advantage of this offer, which includes a new Odyssey 1000 paired with an OHD Anywhere™ Kit. Then your range is approximately 24,901 miles.
Wait. What?
With an OHD Anywhere Kit, you can open your garage door from anywhere on the planet with your smartphone, as long as you have a wireless or cellular signal. This means you could be located halfway around the world (approximately 24,901 miles) and still be able to monitor, open, close, and secure your garage door.
We thought that was pretty cool, too.
Right now you can reserve your $25 savings on a new garage door opener and OHD Anywhere Kit. Just follow the link, fill out the form, and get started.