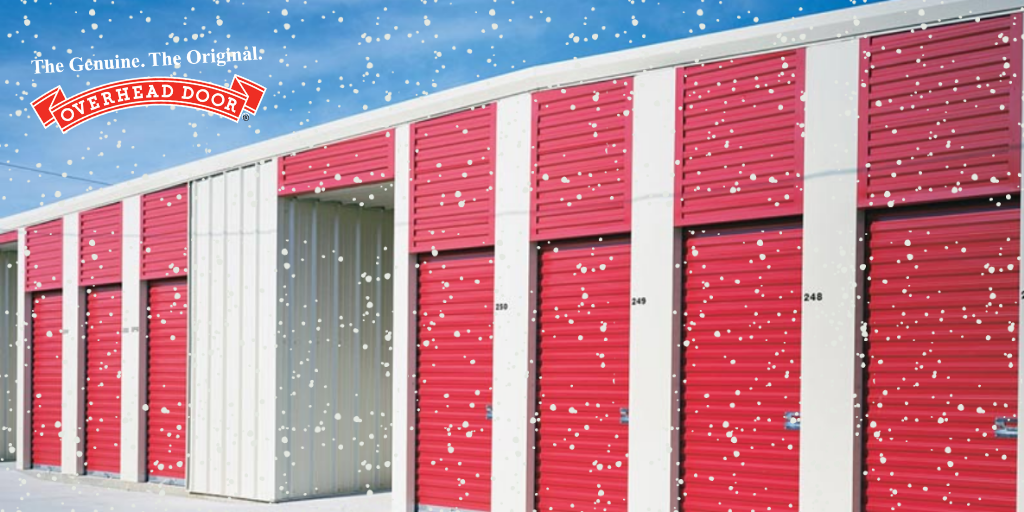 When your commercial garage door won't open, work comes to a screeching halt. During winter months, a stuck door can be more common than in the summer. Bitterly cold temperatures can cause parts to freeze up. Snow and ice can also get trapped underneath your door, sealing it shut. As commercial doors are more complicated than residential doors, some may be high-speed or have an air curtain installed, calling a repair technician should be your first option but there are some preventative measures you can take.
Lubricate the metal parts of your door.
Metal contracts in cold weather, causing springs and tracks to seize up. Lubricate your commercial garage door's metal parts like any hinges, rollers, or other moving parts to help keep the door moving properly.

Remove any hardened grease.
Grease that is supposed to help a garage door go up and down, can end up hardening in cold weather. If the door sticks when you open it, you may have a grease buildup. A grease solvent along with a silicone-based lubricant can be used on the door. Be sure to wipe away any excess grease solvent so it can't harden and affect the moving parts.


Check the tracks.
Bumps, bangs and simple wear-and-tear can damage or misalign garage door tracks. Extreme temperatures can also warp metal tracks. If this happens, you'll need to call a commercial garage door repair technician.

Inspect the operator.
Commercial garage doors use either trolley or hoist systems to lift heavy-duty doors. If the door feels too heavy to lift manually, something could be broken with the operator. While these operators are built to last, they can reach the end of their lifecycle. Have your commercial door operator routinely inspected by a professional.


Check the weatherseal.
If snow or ice has built up near the bottom of your door, it can freeze, causing the weather stripping to stick. If you raise the door, the strip can peel or brake, losing the sealing that insulates your garage, building or warehouse. During the winter months, you must remain diligent about brushing snow and water away from the bottom of your doors.


Overhead Door Company of Sioux City™ specializes in commercial garage door installation and repair. Our technicians can inspect your door and let you know what's damaged and what may need to be replaced. Call us first the next time your commercial door isn't working like it should.