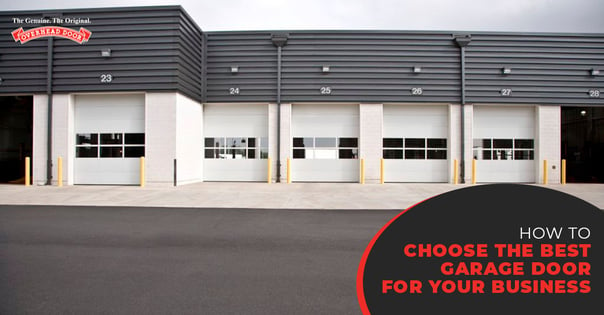 How to Choose the Best Garage Door for Your Business
A commercial garage door is much different than a residential garage door. Where a residential garage door protects your home and looks great, commercial garage doors have other purposes.
Companies choose commercial garage doors based on many things. They consider functionality, energy efficiency, and the amount of maintenance required. Then there's industry and budget. For example, non-insulated rolling steel service doors are easy on the budget. Insulated steel or Thermacore® doors provide great energy efficiency. Businesses that have a small staff or don't have employees onsite full-time might want to consider a door that they can feel secure about. Doors like a fire rated door or an aluminum glass commercial garage door provide great curb appeal. Here's a breakdown of commercial garage doors and what they can provide for your business.
Types of Commercial Garage Doors
Choosing a commercial garage door is a big decision. The door you choose must protect your business while working seamlessly and looking great. The experts at Overhead Door of Sioux City™ and Overhead Door of Yankton™ can help you choose the right door to meet all your business needs. Whether it is efficiency, maintenance or budget, we've got you covered. Contact us today.