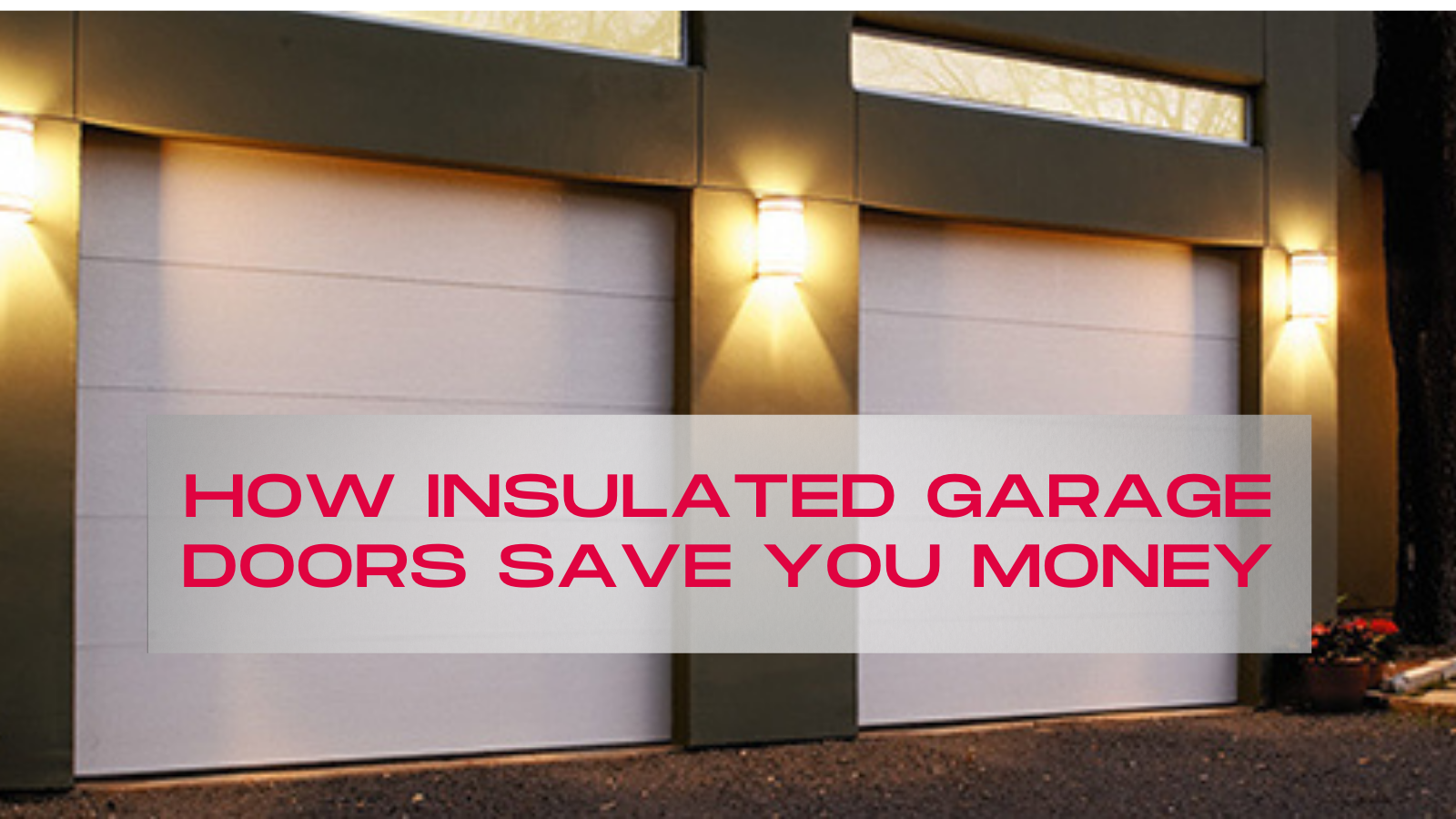 It's that time of year again when temperatures soar to unbearable levels. July heat waves cause many Midwesterners to stay in the air conditioning. While running the air conditioning 24/7 keeps us comfortable, it also increases energy bills. In the winter, most people won't hesitate to take measures to keep precious heat inside (adding film to windows, stopping air leaks around doors and making sure our homes are well insulated) but these measures are just as important in the summer. A well-insulated home, including one with an insulated garage door, will help maintain the temperature in your home and may even reduce your energy bills.
Insulate Your Attached Garages
An attached garage, one that shares a common wall with the house, can be a huge source of energy loss. Think about how many times your garage door opens and closes every day, exposing that common wall. Most garages lack necessary insulation (if they have any insulation at all). Yet, insulation is the key factor in keeping your garage cool in the summer and warm in the winter. Insulation in the walls, ceiling and even the garage door provides significant benefits.
Add insulation into your garage's ceiling, stopping the loss of energy to the space above, either an attic or room above the garage.
Make sure the common wall is insulated.
Eliminate any air gaps with caulk or canned foam along foundations and windows.
Invest in an Insulated Garage Door
Overhead Door of Sioux City and Yankton™ has a selection of insulated garage doors that can help maintain the temperature inside your garage, reducing the amount your air conditioner must work to keep your home cool. R-Value is a measure of thermal efficiency. The higher the R-value the greater the insulating properties of the door. Overhead Door Corporation uses a calculated door section R-value for our insulated doors. We have several door styles to meet your insulated door needs for both residential and commercial applications.
Our Thermacore® collection is our most popular garage door. Thermacore doors offer premium construction and maximum thermal efficiency. This series of doors feature a sandwich construction of steel-polyurethane steel as well as between-section seals with thermal breaks to reduce air infiltration. The Standard Paint doors are available in nine standard colors: white, almond, desert tan, sandstone, brown, terra bronze, hunter green, gray and black. They can also be painted to match your home's décor.
Thermacore doors also come with woodgrain finish options in three colors: golden oak, walnut and mission oak. They also come in several panel designs, providing maximum thermal efficiency and design flexibility.
Interested in lowering your energy bills? Contact us about installing a Thermacore garage door at your home.