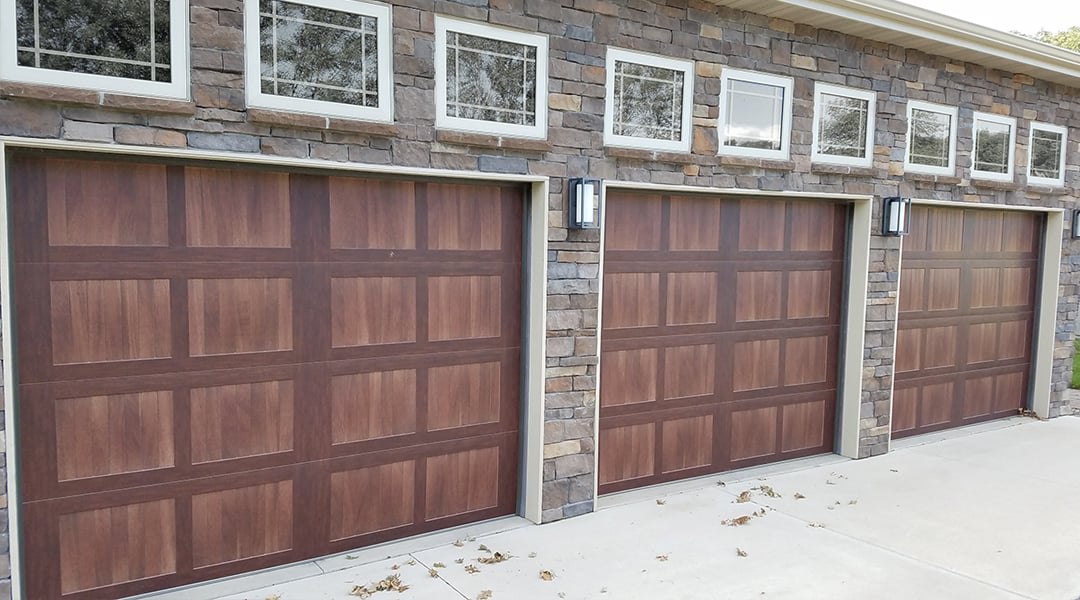 If you own a home, chances are you'll replace your garage door at some point. On the surface, this may seem like a simple purchase but there's more to your door than meets the "eyes". A garage door serves many functions; it is an extra door to your home, a security system and it protects your vehicles from inclement weather. When you decide to purchase a new door, there are definitely some things to consider.
Types of Garage Doors
Garage doors are made up of panels and sections that interconnect with hinges and rollers. Panels can be raised or flat, depending on style. Head to a garage door retailer's site (like Overhead Door of Sioux City and Yankton) and you'll find multiple choices of materials for doors.
Carriage House

.

Carriage

House

garage doors combine the classic swing-open appearance and detailing of carriage house wood doors with the convenience of standard sectional garage doors.
Your Garage Door

's Components
Aside from the exterior panels, a garage door moves due to multiple components.
Structured supports are located at the bottom and top of the door, along with attachments for lifting cables.

Your garage door

will either have torsion springs (a cable winding on drums) or extension springs that extend along horizontal tracks at the top of the garage opening.

Both sides of the door are guided by tracks when it is raised or lowered. The operator hanger attaches the tracks to the ceiling.

The operator, or motor, raises and lowers the door. It has an emergency pull cord

that

disengages the motor so the door can be lifted or closed manually.

Photo-Eyes are the

boxes sit at the base the door and use a light transmitter to detect any objects in the door's path.
Common Garage Door Repairs
A new garage door should run smoothly and maintenance-free for a long time, but eventually, parts will need to be repaired. There are four common repairs you'll likely need to make at some point in the door's life.
Malfunctioning Photo-Eyes.

Misaligned

photo-eyes

prevent the door from closing. A dirty lens can also stop the door from operating.

Remove any debris and adjust the photo-eye until the indicator light is no longer flashing.

Broken

Spring

.

Since the spring provides the tension required to lift your door, when it breaks, your door won't budge.

For safety reasons, this repair should always be done by a professional.

Malfunctioning Remote Control.

Replace the remote control unit's battery. If it

still isn't

' working with fresh batteries,

contact us for a replacement

.

Noisy Garage Door.

If your door has a lot of shakes and rattles when it rolls, your hinges, rollers and springs may need some lubrication. We can help with that as well.
We're Your One-Stop-Door-Shop
Whether you looking for a new door or just want to repair the one you have, we can help. We have a huge selection of garage doors to choose from on our website and will help you choose the best one to fit your style and budget. We also make it easy to schedule a service call when you need repairs done to your existing door. Contact us today.