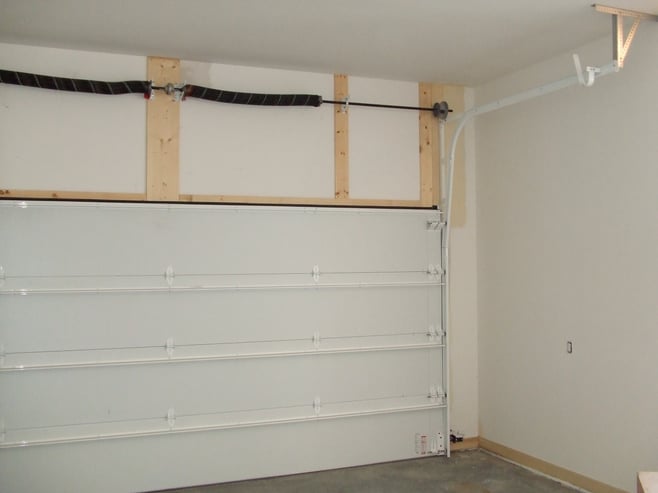 What can you get done in twenty minutes? A load of laundry? Your daily run? While it may be hard to believe, you can likely fix a malfunctioning garage door in under twenty minutes as well! By following these steps, you'll have your garage door opened or closed in no time.
It's okay to start with the obvious. After you ensure your opener is plugged in, you should check your circuit breaker to make sure your opener is connected to a working source of electricity.
#2 Clean Your Garage Door's Photo-Eye Sensors
Photo-eye sensors emit beams that, when interrupted, tell your door not to close. Many times, garage doors won't shut because these photo-eye sensors mistakenly detect objects. To address this problem, locate your door's photo-eye sensors; usually, they can be found on either side of the garage door, 4-6 inches off the ground. Clean the photo-eye sensors with a cloth, check to see if the cords running to them are intact, and ensure the sensor eyes are pointed directly toward one another.
#3 Adjust Your Garage Door Opener's Sensitivity
No, we're not referring to your garage door opener's emotional intelligence. Your garage door's sensitivity settings dictate the amount of force with which the garage door opens and closes. If your garage door's sensitivity setting is too high or too low, your garage door may not function properly. Consult your garage door's manual in order to determine what the sensitivity should be set at. Then, if you determine the current setting is incorrect, follow the provided instructions in order to adjust the sensitivity.
#4 Make Sure Your Remote Is Working
If you can open your garage door by pressing or flipping a wall switch but not by using your remote, your garage door probably isn't faulty – your remote is. Make sure the antennae on your garage door motor isn't blocked. Then, reprogram the remote or replace its batteries.
#5 Put Your Door Back On Track
If your garage door's rollers aren't moving smoothly in their tracks, the tracks may be misaligned. Find the screws that attach the track to your door's frame, loosen them, and reposition the track. Once you have the track aligned vertically, tighten the screws.
# 6 Open/Close The Door Manually And Consult The Professionals
If you've tried all of the above solutions and your garage door still won't open or close, it may be time to call the professionals. However, this doesn't mean you can't open or close your door manually. Locate the red cord hanging from your garage door opener and yank it downwards (you may need to use a ladder to reach the cord). You should now be able to lift your garage door with your hands, but remember that you will need to place something underneath it if you don't want it to close.
Conclusion
A garage door that won't open or close can be a pain, but there's no need to panic. By following these steps, you'll be able to open or close your garage door in an unbelievably short amount of time.
If you have any questions on the above or need to schedule a repair with Overhead Door of Sioux City & Yankton, click below.