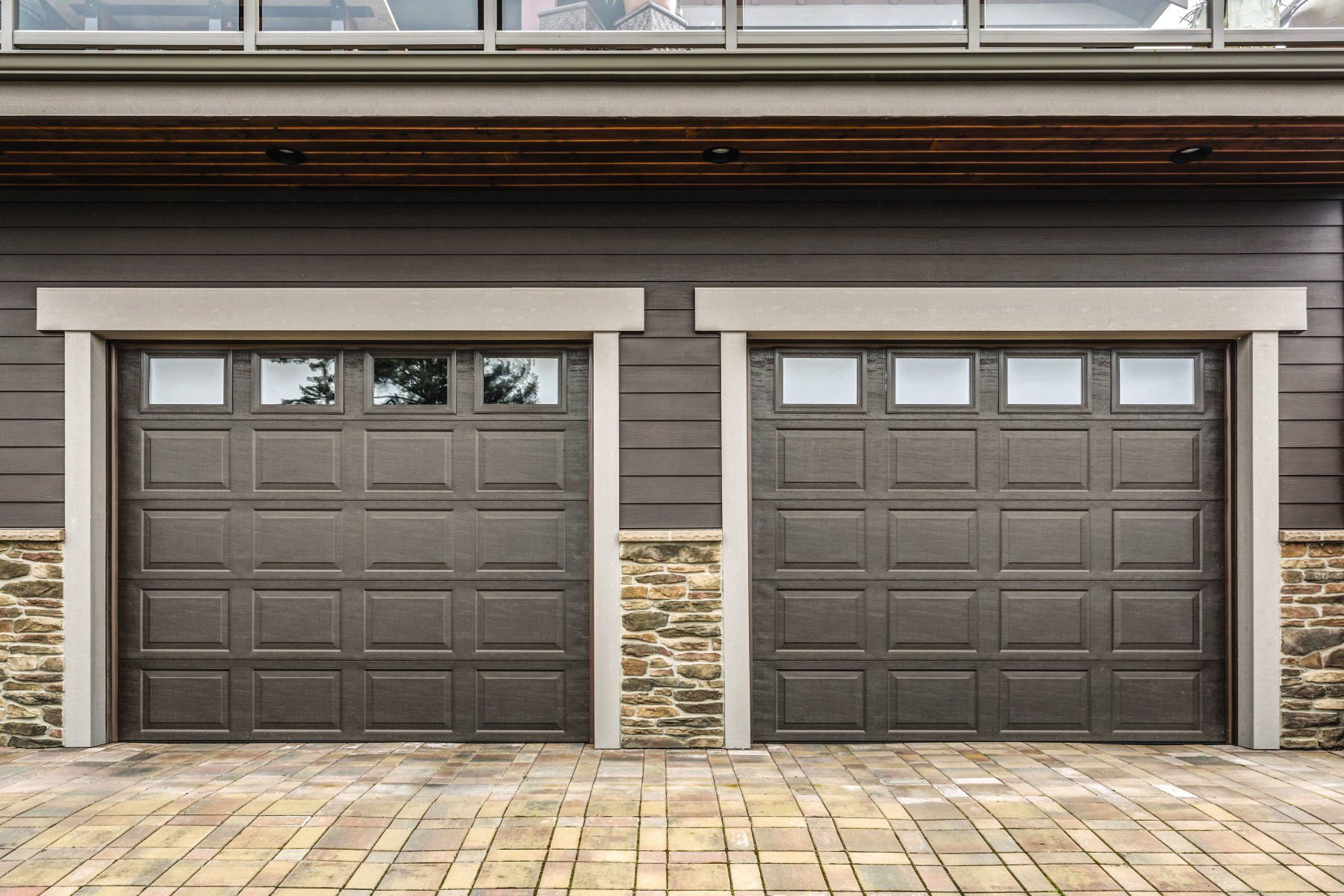 Your garage door has been there for you over the years protecting your home from inclement weather and keeping it safe from intruders. But, if you're noticing that it just isn't as smooth as it once was, or if you're silently praying every time you open it, it may be time to call Overhead Door of Sioux City and Yankton ™. We can tell you if the door can be repaired, or if it needs to be replaced.
Looks vs. Performance
If your garage door is working properly, but maybe doesn't look as nice as it once did, there are a few things you may be able to do to increase your curb appeal. Replacing a glass panel is relatively inexpensive, and, depending on the garage door material, removing a dent from a panel is completely doable. The fixes may not make it good as new, but they will get you by until you are ready to splurge on a new garage door, maybe one with a custom overlay this time. When an issue with a garage door is purely cosmetic, it's sometimes better to stretch your budget before the next upgrade.
The Dreaded Spring Repair
When your torsion spring is damaged, the part that lifts your door, you have a major garage door repair on your hands. Garage door springs are under a lot of pressure and shouldn't be fixed by an inexperienced homeowner. In fact, serious injuries and major property damage can occur when the garage door spring is compromised. In this situation, it's best to seek the help of professionals. They can determine how much of the door can be salvaged, what can be done to repair it (if possible) and what your options are regarding budget, availability and need. Keep in mind; safety is a huge concern with this type of repair. Many Siouxland homeowners find that a snapped torsion spring is as good a reason as any to invest in a safer, more reliable garage door assembly than to fix what may break in other places down the road.
Open And Close
If your garage door isn't opening or closing as it should, you may have more pressing needs. Vehicles become rather large paperweights when they are trapped in a garage and can't be moved. Whether it's the motor, the rollers, the panels or the tracks, the purpose of the garage door is to go up and down when you need it to - when it stops doing that, it's time to find a dependable solution. It could be as simple as replacing the metal panel rollers, or it could be that the damage is extensive enough to warrant a total replacement. Only a professional will know for sure.
It's never a convenient time for a garage door to stop working properly. Now may be a great time to get your current door evaluated by Overhead Door Company of Sioux City and Yankton's ™ experts to determine the condition of your current set up, and also grab a free, no-obligation estimate while we're there. We're here to repair or replace garage doors!
---