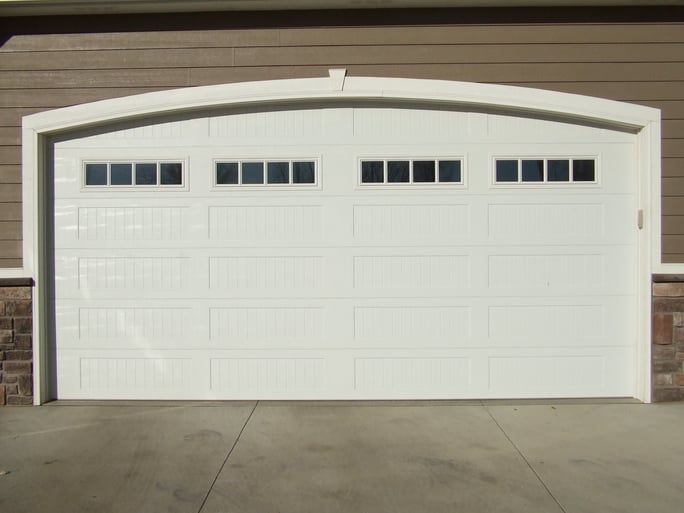 You are probably familiar with the saying "hope for the best and prepare for the worst," but did you know this wise advice even applies to garage doors? Though you may hope your garage door will never fail to operate smoothly, in reality, your garage door is a fallible piece of machinery. In order to prepare for the worst, you should familiarize yourself with the common reasons your garage door may require service and repair. That way, you can confidently identify any future problems and discuss them with a repairperson.
Photo-Eye Failure
Though the word "photo-eye" may bring cameras and selfies to mind, this garage door part actually emits infrared beams. If people, pets, or objects pass through the beam, the photo-eye's indicator light will flash red and your garage door won't close. If the photo-eye indicator is flashing in error, try realigning your photo-eye sensor or cleaning off its lens before calling for professional help.
Snapped Spring
The springs in your garage door provide tension, making it easier for your garage door opener (or you) to lift the door. Unfortunately, these springs do break occasionally, preventing the garage door from opening. Look above your garage door near the wall to see if your door's springs are still intact. If not, have a professional replace them.
Cranky Remote Control
Sometimes, remote controls seemingly refuse to do their intended job – opening garage doors. In reality, most remotes can be "fixed" with new batteries. If your remote control still isn't working after you replace the batteries, have a repairperson diagnose the problem.
Dreadfully Noisy Garage Door
Many times, people have their garage doors serviced because their doors sound like they are going to rattle right off their tracks. You can apply some manufacturer lubricant to hinges, rollers, and springs to see if this addresses any noise problems, but if not, a repairperson may need to replace a part within your garage door system.
Conclusion
In a perfect world, you would never have to get your garage door serviced or repaired. However, it's best to prepare for the worst-case scenario. By familiarizing yourself with the common reasons garage doors need repaired or serviced, you can confidently and calmly address garage door malfunctions.
If you need to have your garage door serviced or repaired, contact Overhead Door of Sioux City below.