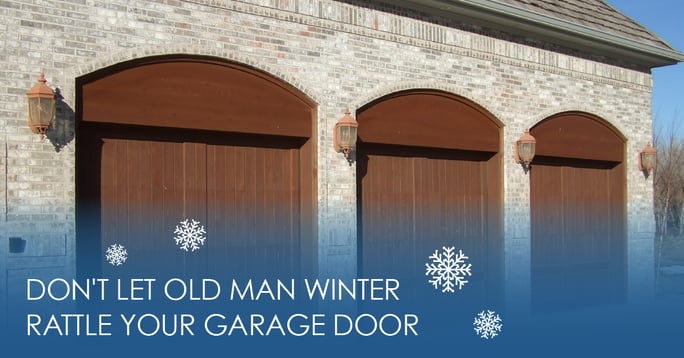 The best winter defense is a good winter offense, so if you want to guard your garage and your home against Old Man Winter's chilly grip, add a monthly garage door inspection to your list.
To do it the right way, it's a good idea to keep your garage door owner's manual handy. (Hint: If you've misplaced your manual, you can check for the model number on the back of the door or stamped to any of your door hardware).
Perform a Visual Inspection: Take a look at your garage door springs, rollers, cables, and other hardware. Do they show signs of wear? Is there rust or debris? Do they stutter, shake, or groan?
Test the Door Balance. To test your garage door balance, start with a closed door. Release the door opener so that you can perform this test in manual mode. Does the door feel heavy and hard to pull? Does it stay shut when you release it or want to open all the way?
Test the Reversal Mechanism. When your door is properly balanced, open it all the way. Place something in the door's path, like a thick piece of wood, flush with the ground. Close the door. The door should reverse once it strikes the wood. Did your door close and remain closed? All garage door openers should have a reversing feature. Is yours missing?
If you answered "YES" to any of the above questions, it's time to get your garage door inspected by a professional. If your garage is showing signs of wear, is loud, shaky, or has warped or broken panels, it may be cost-effective to replace your garage door with a newer model.
Remember, garage door springs, cables, and brackets are under very high tension and will cause injury—or worse—if improperly handled. For this reason, never remove or loosen the screws on the bottom brackets of the garage door or attempt to adjust the torsion spring (above the door).
Ready to schedule a professional inspection?
Contact Overhead Door of Sioux City Below.
Ready to design your next dream door?