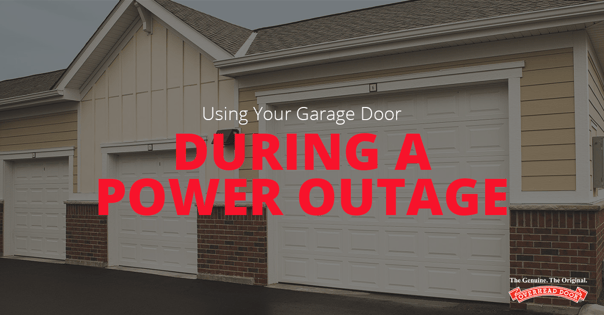 Power outages happen often in the spring and summer when there's a greater chance of thunderstorms. Thunder booms, lightning cracks and boom, the power goes out. Typically, outages don't last too long but if a storm is severe enough, the energy company could take longer to restore power to all its customers. Over Memorial weekend 2022, there were more than 2,300 power outages reported in Sioux City and the surrounding areas. Luckily power was restored within a couple of hours but that couple of hours could be devasting during an emergency if you can't get to your vehicle.
Dangers of a Power Outage
According to Ready.gov, a power outage may:
Disrupt communications, water and transportation.
Close retail businesses, grocery stores, gas stations, ATMs, banks and other services.
Cause food spoilage and water contamination.
Prevent the use of medical devices.
July is a dangerous time to be stuck inside during a power outage as the temperature can soar to deadly degrees with no air conditioning or fans. According to the National Institute on Aging, older people especially can have a tough time dealing with heat and humidity. The temperature inside or outside does not have to reach 100°F (38°C) to put them at risk for a heat-related illness. Having a way to get to a cooler community space or the hospital is essential.
How to Open Your Garage Door During a Power Outage
You can prepare for a power outage by developing a plan to get your garage door open when the power goes out.
Don't panic.

It can be scary to come home to a garage door that won't open but remind yourself that you have resources available, like a house key and smartphone. Make sure working flashlights or headlamps are included in your resources in case the power goes out at night. If you're already at home, it just takes a few steps to open your door manually.

Make sure the door is unlocked.

Many garage doors, especially older ones, have a manual lock that many homeowners use for extra security when they go out of town or on vacation. Manual locks can also be accidentally engaged if you have to squeeze between the door and the back of your vehicle. Make sure to check that the garage door is unlocked.

Engage the emergency release.

When the power goes out, engaging the emergency release is the quickest and safest way to open your garage door. The emergency release is usually located under the garage door opener motor. It is either clearly labeled or accessible with a dangling string. Pull the string to engage the emergency release.

Open the door.

Once you engage the emergency release, you should be able to lift your garage door. If your garage door won't lift, or if it's very difficult to lift, there could be another problem, like a broken spring, cable or a bent track or roller. If this is the case, we recommend

calling us

to come to take a look at your door. Garage doors are heavy pieces of equipment that could pose a real danger if you try to fix them yourself.
Invest in a Solution
An Overhead Door Battery Backup lets homeowners always be prepared, no matter when severe weather hits. Easily installed by our professional service technicians, the Battery Backup powers your garage door when an outage occurs. The Battery Backup accessory enables an opener to operate the garage door at 3.5 inches per second and in the event of an extended loss of electricity, the unit will run up to 50 cycles in a 24-hour period after an initial power outage. It is compatible with Overhead Door® Destiny® and Odyssey® garage door openers.
You never know when a storm will knock out the power but with a Battery Backup, you never have to worry about it. Contact us today to learn more.
---