We know that Sioux City is flushed with homes that can in many ways be described as "traditional". Built from 1960 to 1980, these homes featured a prominent, forward-facing garage door and a straight driveway to the street. If you have a contemporary design streak, these traditional ranch and split-level homes can feel a little restrictive in their curb appeal if you stick with "what's always been done."
This is where Overhead Door of Sioux City comes in.
Because a garage door can say a lot about the house that surrounds it, we have been encouraging our Yankton and Sioux City clients to think outside of the traditional box. There are so many
materials and design elements
right now that push the envelope while still offering cohesive curb appeal. Check out these three materials and then pop over to our
Design Center
to see how a contemporary garage door could look on your traditional Siouxland home.
Bring the class with glass.
Glass and aluminum garage doors are about as modern as they come, but with a huge color palette and several window shapes, shades, and frost levels, they can also be the most customizable. Glass doors look beautiful surrounded by the stone, concrete, siding, and wood often found in Siouxland homes. They are also especially useful if you use your garage for something other than a place to put your cars. Think of all that natural light!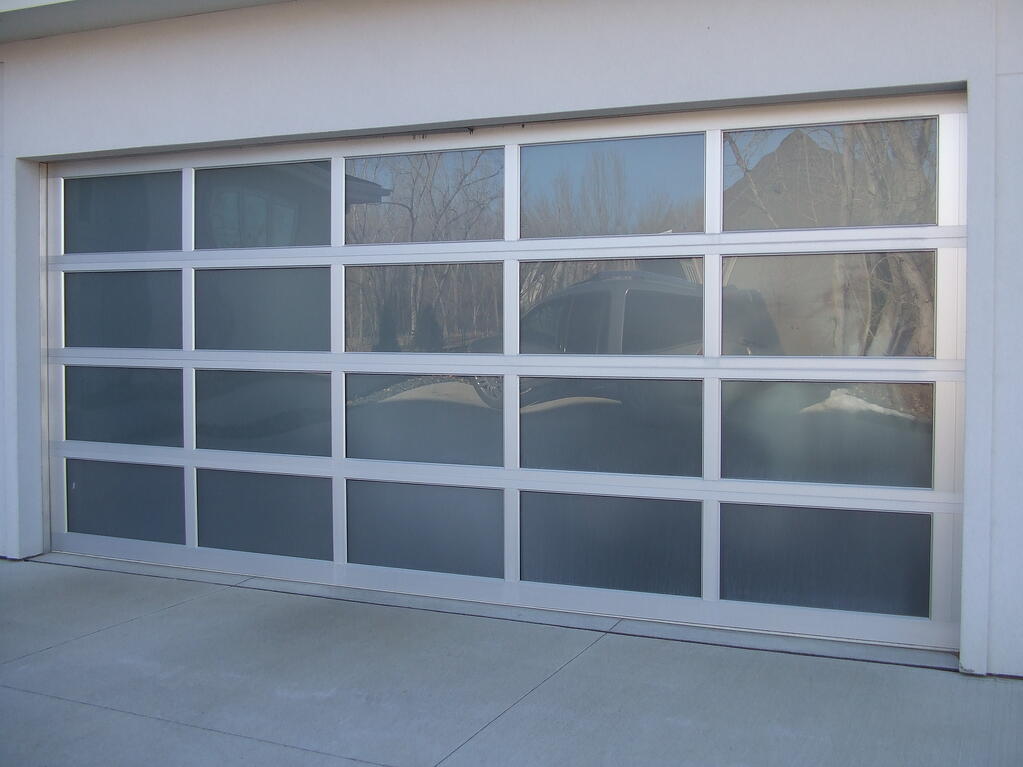 Wood? Could.
Make no mistake, wooden garage doors bring a natural warmth that few other materials can. It's why we also offer wood-like, wood-grain doors in other materials; clients can't seem to get enough of the rich grain, the way it absorbs and reflects light, and its great insulating properties. Contemporary wooden garage doors typically feature distinct patterns, grains, colors, and distinct looks that call attention to themselves.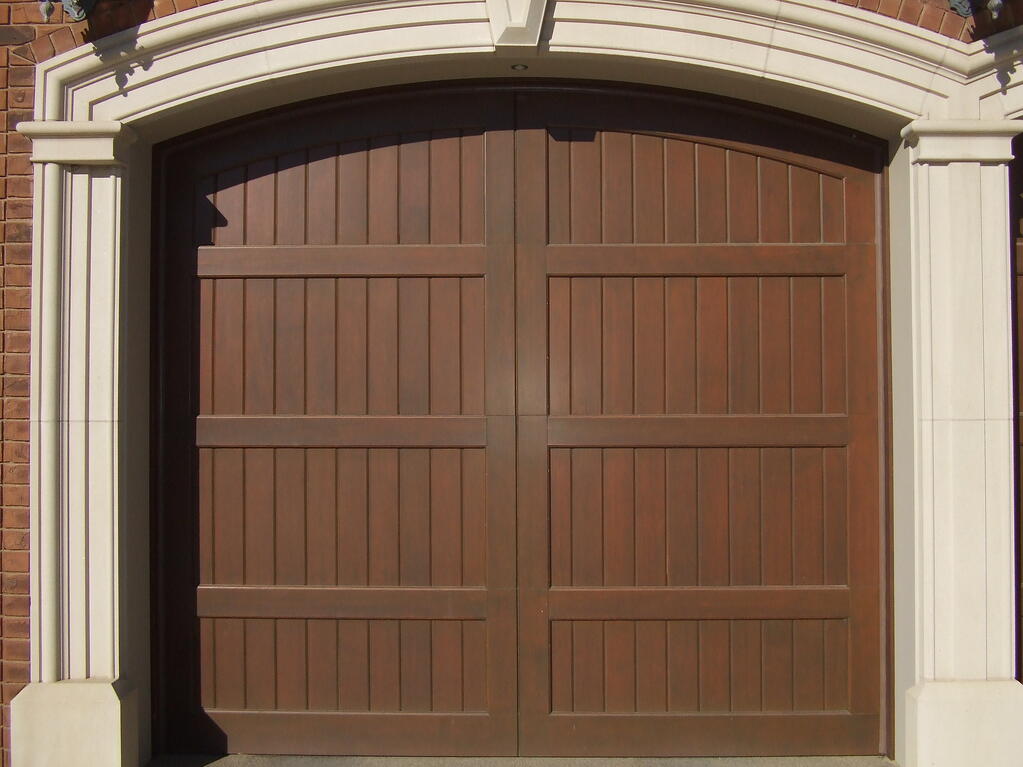 Give metal some mettle.
Sleek and smooth, metal complements a variety of home textures, from brick to stone to siding. The beauty in metal is its simplicity and versatility. It's enormous color palette allows Sioux City and Yankton homeowners a wide selection of hues to either blend their garage doors in with their home's exterior or create an eye-popping first impression.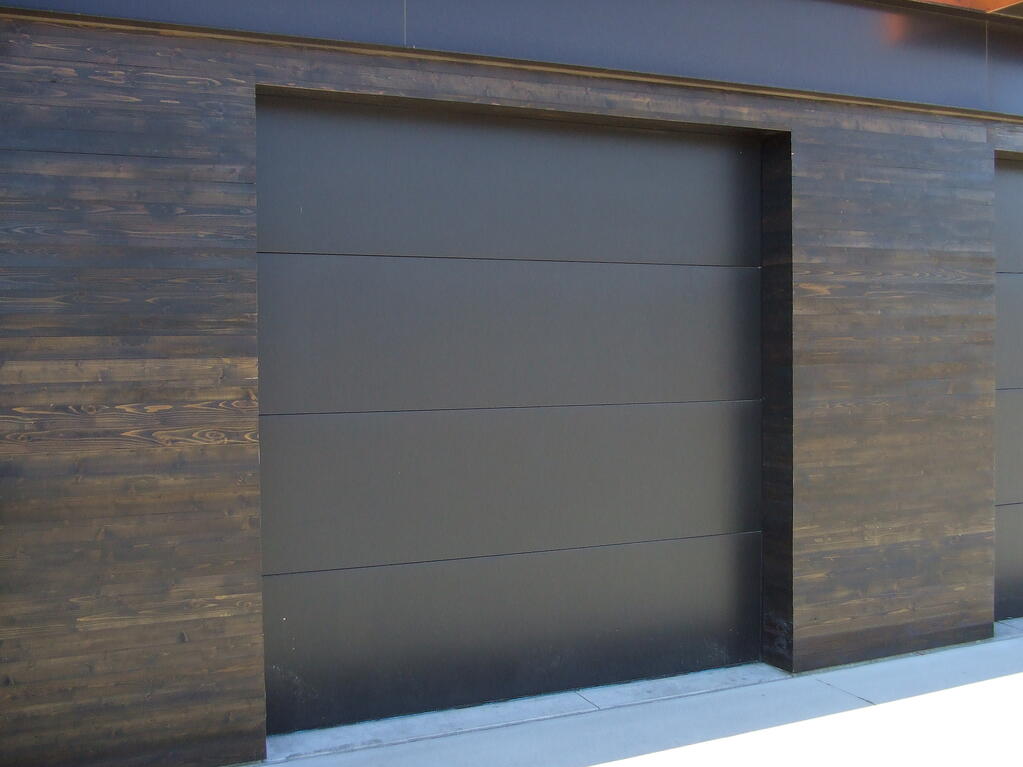 Overhead Door Company of Yankton & Sioux City has special order and custom doors to fit traditional, contemporary and modern homes in the Siouxland region. Our staff can provide expert design suggestions for garage doors including the pros and cons of garage door materials.
---