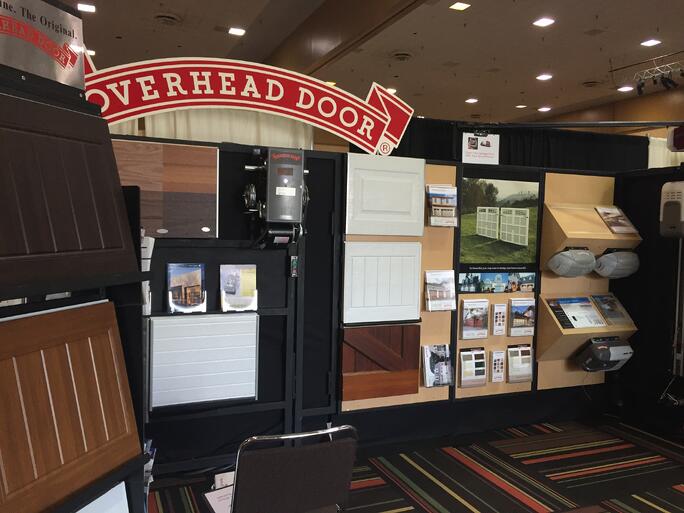 There are over a hundred reasons to go to the 2016 Siouxland Home Show, one for every vendor that provides quality products, services, and advice to Siouxland area residents looking to build, remodel, or expand. That being said, here are our top five.
It's cost effective.
It cost $5 to get in, and it can save you thousands. Home shows like this one put all the vendors and services you need for your next project under one roof, and they let you engage personally with the people doing the work. And, when you consider the free swag and raffle drawings, you may end up leaving the event making money. (But, to be clear, that's not why you should go).
We're there.
There's a reason Overhead Door of Sioux City is attends and supports the Siouxland Home Show every year. It's fun! We get to meet past, current, and future clients, show off new products, and talk about a job we love to do (and one we can't wait to do for you). We're proud of the booths we put together this year, and can't wait to see what you think about our latest line of commercial and residential garage doors. Stop by and say hi!!
It's fun for the whole family.
The Siouxland Home Show is so much more than a home show. We've gone for years, and each time have found that it surpasses the previous one, both in the elaborate booths to the variety of the vendors and products present. Chances are you'll see someone you know, and if you don't, chances are you'll meet someone that you'll get to know.
It's cold outside.
Let's be honest here. Sioux City in February is not always...pleasant. The Home Show not only gives you a perfectly climate controlled setting, it lets you see the latest in home design, materials, local vendors, and upcoming projects. Where else can you be entertained, informed, and inspired, while making new connections and being able to enter to win door prizes?
It let's us give away free stuff.
Speaking of door prizes, it wouldn't be a home show if we didn't have something to give away. Stay tuned!