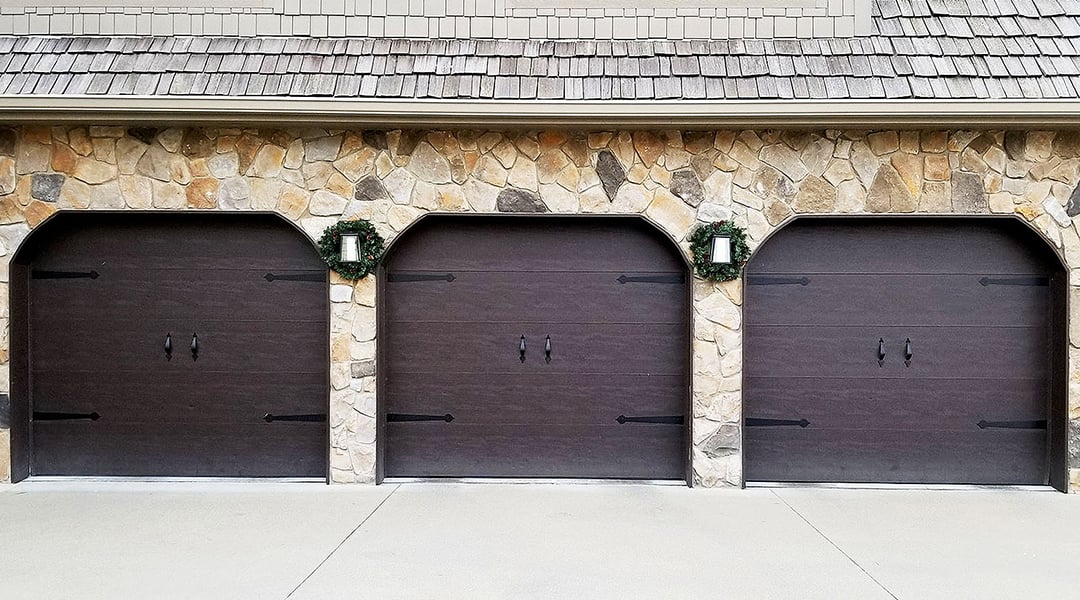 The first of many cold days are already upon Siouxlanders and it only goes downhill from here. In November, the average high temperature in Sioux City is 46 degrees, in December it is 32 degrees and last January the temperature dropped to as low as 4 degrees. When it gets that cold, anywhere you can insulate your home, i.e., windows and doors, helps. An insulated garage door can also help keep your home cozy, especially if your garage is attached to your home. But, it has other benefits as well.
Save Energy

.

The main reason homeowners purchase an insulated garage door is to reduce their energy costs. It has been shown that an insulated garage door can

reduce heat loss through the garage by more than 70 percent

. The less frigid the air is in your garage, the less

of a chance

it will seep into your home to affect your heating bills. Going a step further to insulate your garage's interior walls can also help.





Save Car Battery Life

.

A car's battery works really hard when temperatures go really low. How many times have you been stranded by a car that won't turn

over during

one of

Siouxland's

below-zero days? A car battery likes it to be between 30 and 90 degrees and an insulated garage door can help maintain that temperature inside your garage, even if it has no other heat source.





Save your Tools

. The garage is the ideal spot to store the tools and supplies you use in and around your home, plus on your vehicle. Paints, motor oils, lawn chemicals and other volatile compounds lose their effectiveness if they freeze.

An insulated door can keep your garage from freezing, even on the coldest days.





Save your Hearing

.

Insulated doors are much quieter than other types of doors.

They are made with

both

polystyrene or

polyurethane insulation which is either sandwiched between the front and back metal panels or injected into the door cavity as a liquid which fills the gaps as it turns to a solid. Both offer excellent sound absorption properties over a plain metal door as the insulation absorbs the vibrations when the door raises and lowers. If your bedroom is over the garage door, you'll love how much quieter (and warmer) and insulated door can make your room.





Save your Sanity.

How many times has a basketball ended up bouncing off the garage door? Or a bicycle runs into the door? If you

r

family loves to play out front, you've probably

see more than your share of dings and dents in your garage door. Insulated doors, because of their extra layer of protection, are more durable than metal doors. They can take more damage, saving your sanity.
One of our best insulated doors is our Thermacore doors. Not only do they protect your garage, but they look great. These doors come in a wide variety of styles, colors, and materials and feature a huge range of window and hardware options so you never have to compromise form at the expense of function. Contact us today to ask how our Thermacore® insulated steel doors, constructed with steel-polyurethane-steel as well as between-section seals with thermal breaks to reduce air movement, can save you from a long winter.