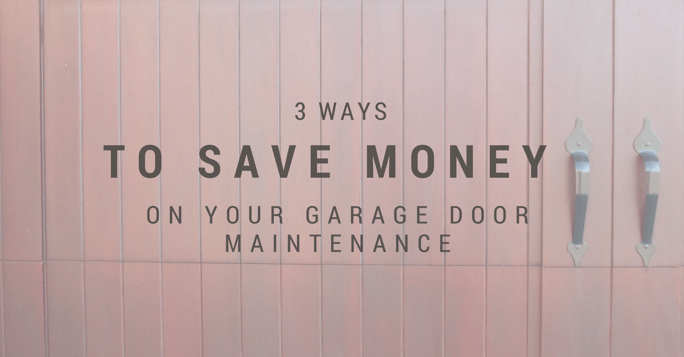 Everyone is looking for ways to save time, money, and hassle. Overhead Door of Sioux City and Yankton helps you wrangle in all three while keeping your garage door functioning at its finest.
Always Put Safety First.
In 2014 alone, the U.S. Consumer Product Safety Commission's National Electronic Injury Surveillance System estimated that more than 18,000 people were injured by malfunctioning garage doors and garage door openers. These injuries ranged from pinched fingers between panels to crush injuries from misaligned safety sensors. The worst part of this statistic is that most—if not all—of these injuries could have been prevented with a little education and the advice and service of a trained garage door repair professional.
If a garage door sounds like something is wrong with it—it probably has something wrong with it. Given the tremendous amount of tension required to lift a 300-pound door at the push of a button, garage doors are one of the strongest—and most dangerous—devices in your home. Do not attempt to fix it yourself.
Expect It Regularly.
If you can't remember the last time you inspected your garage door, you aren't inspecting it regularly enough. A simple visual inspection is a good start, but should not be considered a comprehensive exam. Only a licensed professional knows the difference between a healthy and a failing system and can check bearings, set cones, brackets, hinges, and rollers with a trained eye.
Performed annually, these professional inspections can not only prevent larger costly maintenance, but they can also extend the life of your garage door by many years. The small investment you make in time and inspection costs can save you thousands in the cost of a brand new door that should have been years away.
Schedule Your Inspection Now.
Right now, Overhead Door of Sioux City and Yankton is offering our 27-Point Service Checklist for just $149 as well as one of the following absolutely FREE:
Weatherseal for one double or two single doors
Bottom seal for one double or two single doors
Wireless or wired keypad
This offer not only saves you money on the inspection but can offer additional savings down the road if it catches big problems early.
Your safety is important. Your budget is important. Your garage door is important. Let's make sure all give you the peace of mind you deserve.
We're here when you need us.