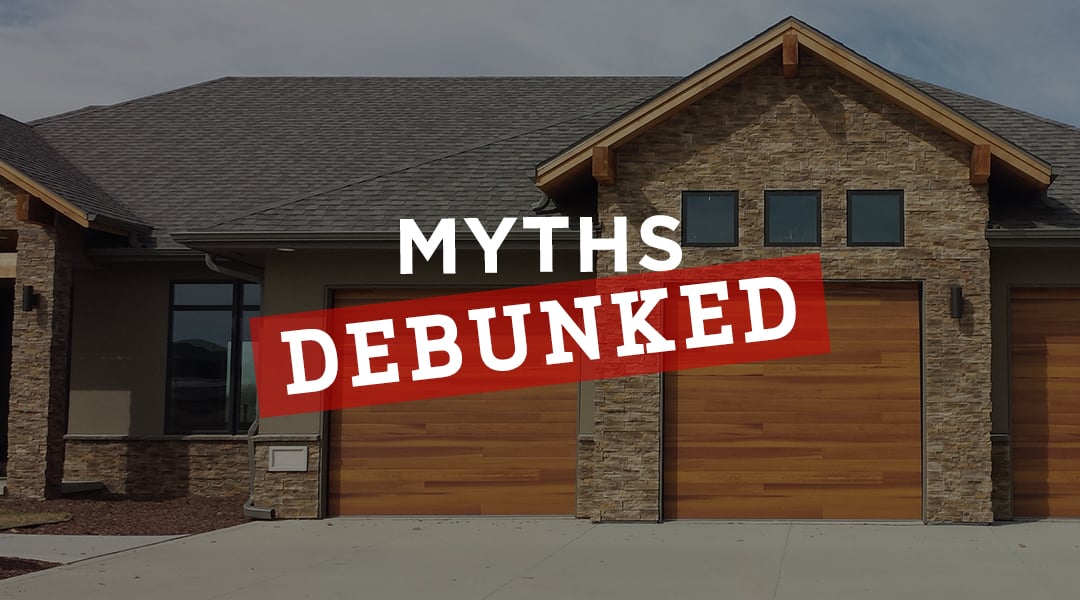 In this day and age, everyone is concerned with scams and people who are trying to get you to spend money with them no matter your needs. Garage doors haven't escaped this trend and there are some unscrupulous characters out there spinning myths about garage door ownership just to get people to buy. Here are three you shouldn't believe.
Garage Door Repairs are DIY
Readily available information is a great thing. Something breaks or doesn't work right and you can look up a solution online. But don't be fooled, just because there might be a video online that explains how to fix your garage door doesn't mean you should take on the repair yourself. While some fixes are ok to DIY - like malfunctioning photo eyes or replacing the door's seal - other fixes not so much.
For example, you should never attempt to fix your garage door's spring yourself. Your garage door works under an extreme amount of tension, thanks to your spring, and fixing it yourself could be deadly if you don't know what you're doing. In addition to broken springs, never attempt to repair broken parts, missing panels or a non-functioning opener; let the technicians handle these repairs. Attempting a DIY fix could lead to more expensive repairs down the road.
Garage Doors are One-Size-Fits-All
If you have someone selling you a new garage door but only giving you a handful of options, they likely haven't been around long enough to offer the full selection of garage doors available today. At Overhead Door of Sioux City and Yankton, we offer tons of styles of doors from traditional steel to wood overlay. And, beyond material, we offer doors with dozens of panel and window choices along with hundreds of colors.
Beyond the actual door, we also offer accessories like the OHD Anywhere App, universal garage remote, a battery backup and a conversion kit with a CodeDodger security system. The CodeDodger system continually rolls your code among billions of combinations, making it impossible for a thief to grab it.
Insulation Is

n't Necessary
Midwestern climates see huge swings in temperature from very, very hot to very, very cold and an insulated door can not only help regulate the temperature inside your garage but save on your energy bills. An insulated garage door can reduce the amount the heat lost from your garage door by more than 70 percent. The less frigid the air is in your garage, the less of a chance it will seep into your home to affect your heating bills.
A temperature-regulated garage also helps save your car's battery life and any tools, paints or volatile compounds you may store in your garage. Plus an insulated door is quieter, absorbing sound and vibration-noise from opening and closing the door.
As a Red Ribbon Distributor, we have the selection and sales experience to offer the best garage doors in the business at a competitive price. We offer garage doors in the latest and greatest styles, materials, finishes, insulated or traditional steel. Whether you need your existing garage door repaired or a completely new door, be sure to contact us; we've been in the business for more than 50 years and you can trust we're be here for 50 more.