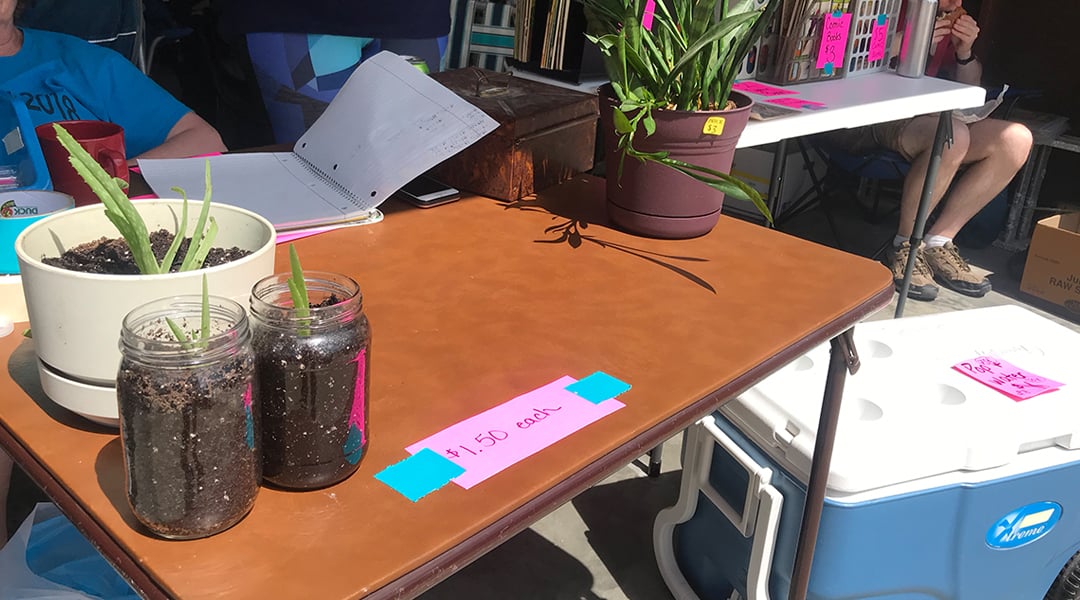 The weather has turned warm and that means it's time to spring clean your home and garage. Getting rid of items you don't use anymore is an ideal way to freshen your space. Plus, if you're like most homeowners, your garage has been a dumping ground for leftover Christmas decorations, misplaced items and trash. A great way to rid yourself of all that clutter and force yourself to clean out your garage is to have a garage sale. And, it never hurts to make a little cash on the side. Follow our tips to smoothly pull off your next garage sale.
Follow the Rules.

Check to

make sure there are

no local ordinances that ban

garage sale

s in your neighborhood as

some communities require a permit to hold a sale.

Call your local city government to make sure you're doing things by the book.

You don't want to go through the trouble of planning a sale, only to have it shut down by authorities, or worse, fined.





Get the word out.

The best way to get people to your garage sale is to advertise. Check with local penny savers to see about running a listing or take advantage of social media groups to spread the word. And, don't forget signage. Many rummage goers will turn up a street if they see a sign posted about a rummage on the block.





Group up.

Mor

e garage sales will attract multiple

buyers. Considering organizing a neighborhood garage sale. Set times for the sale and ask everyone participating to cover a share of the advertising costs.





Showcase big items.

Put

your big ticket items in front, with a big price tag,

to help

capture your buyer

s

'

interest.

Children's outdoo

r play equipment, furniture and appliances

can easily be seen from the road and encourage those passing by to s

t

op

and shop

.
Put not-for-sale items away.

Try to clear away as much stuff in the garage as possible. Keep tools and equipment on shelves or in tool boxes so they'

re not out in the open.


Keep sale tables organized.

Tidy, organized items make it easy for shoppers to navigate through your items. And, the more

professional your garage sale looks, the more yo

u're likely to sell your stuff.





Always keep a "free" pile.

One man's trash is another man's treasure! This pile c

an also grow as the day goes on

as some items may not be gathering as much interest as you initially thought. Save yourself some hassle and get rid of them on the same day, rather than taking them to a donatio

n center later.





Sell drinks or snacks to your shoppers.

A garage sale is a great

opportunity for

your little ones to show their entrepreneurial

side by selling lemonade and/or treats. The more comfortable your shoppers are, the more likely they are to stick a

round, especially on a hot day.
Once the day is over, you'll end up with less clutter and some money in your pocket. Plus, with less items sitting around, you can easily clean and organize the inside of your garage, making a great space to hang out this summer. Who knows, you may even put the money earned to good use and invest back into your garage with a new door or opener. Overhead Door of Sioux City and Yankton™ can give you options for an upgrade.